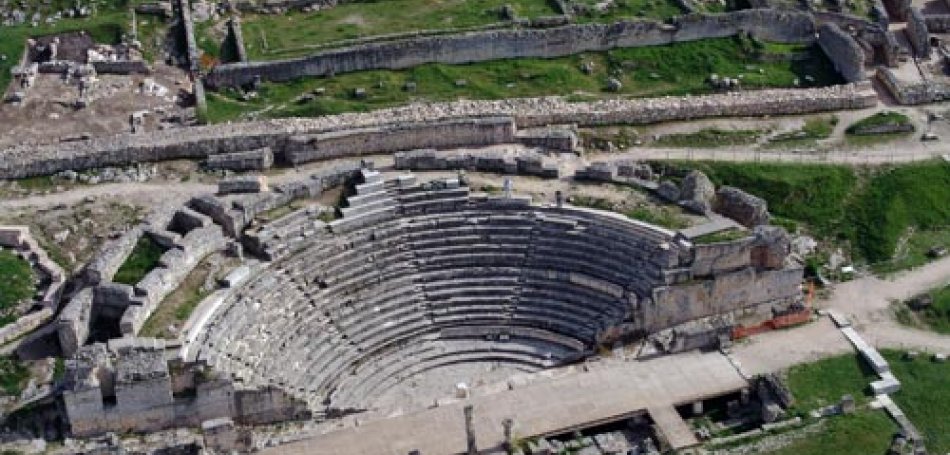 The Roman Basin: The City of Segóbriga
The Roman City of Segóbriga is one of the most important vestiges of the Roman Empire in the Iberian Peninsula. Its splendor is due to the trade in one of the materials that most fascinated the empire: Lapis Specularis or Crystal of Hispania, whose history can still be seen in the Roman Mines of Lapis Specularis.
Every person has always been curious to know what it would be like to walk through an ancient city: see its streets, its buildings, its temples... because in Segóbriga you have the opportunity to do so in a comfortable and educational way. This site is one of the best examples of Roman cities excavated in the interior of the peninsula, offering visitors the possibility of visiting its incomparable Forum, which maintains all the ancient structures and where the daily life of the Roman city took place. The visitor can also see what an ancient Roman theater was like, the center of culture at the time and where all audiences came to enjoy the performances: or go down to the arena of an amphitheater with capacity for 5,000 people and feel like an authentic gladiator. from the 1st century, as if it were the same Maximus Tenth.
But you can also enter some pubic baths, where those crazy Romans washed themselves and maintained an intense social life; or visit the circus and glimpse what those impressive car races that the cinema reminds us of so much would be like.
Segóbriga allows the visitor to enjoy an authentic journey through time and imbibe Rome in each of its stones.
---
If you liked post, send us a comment!