11,5 h
Tour
Included Tickets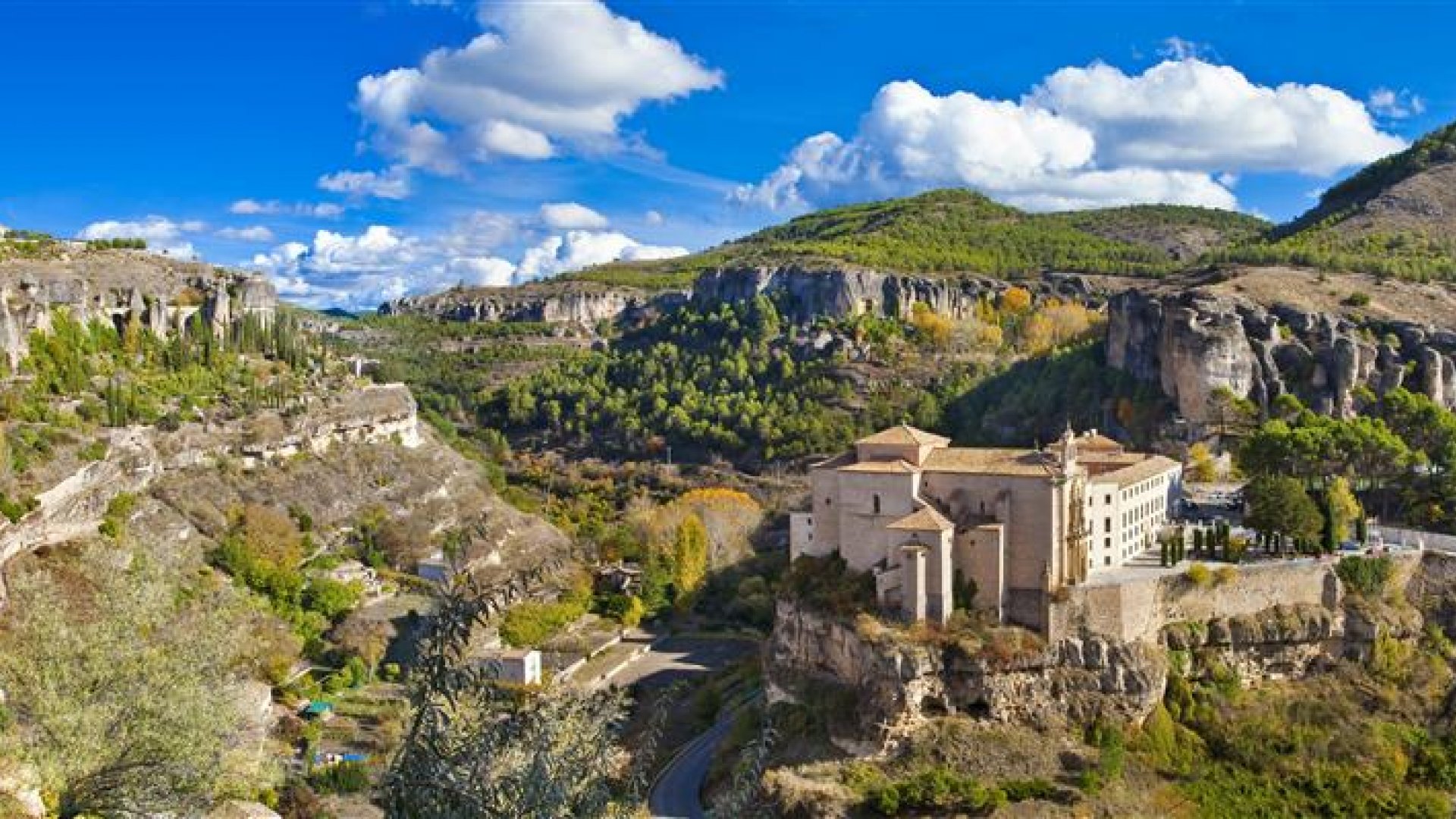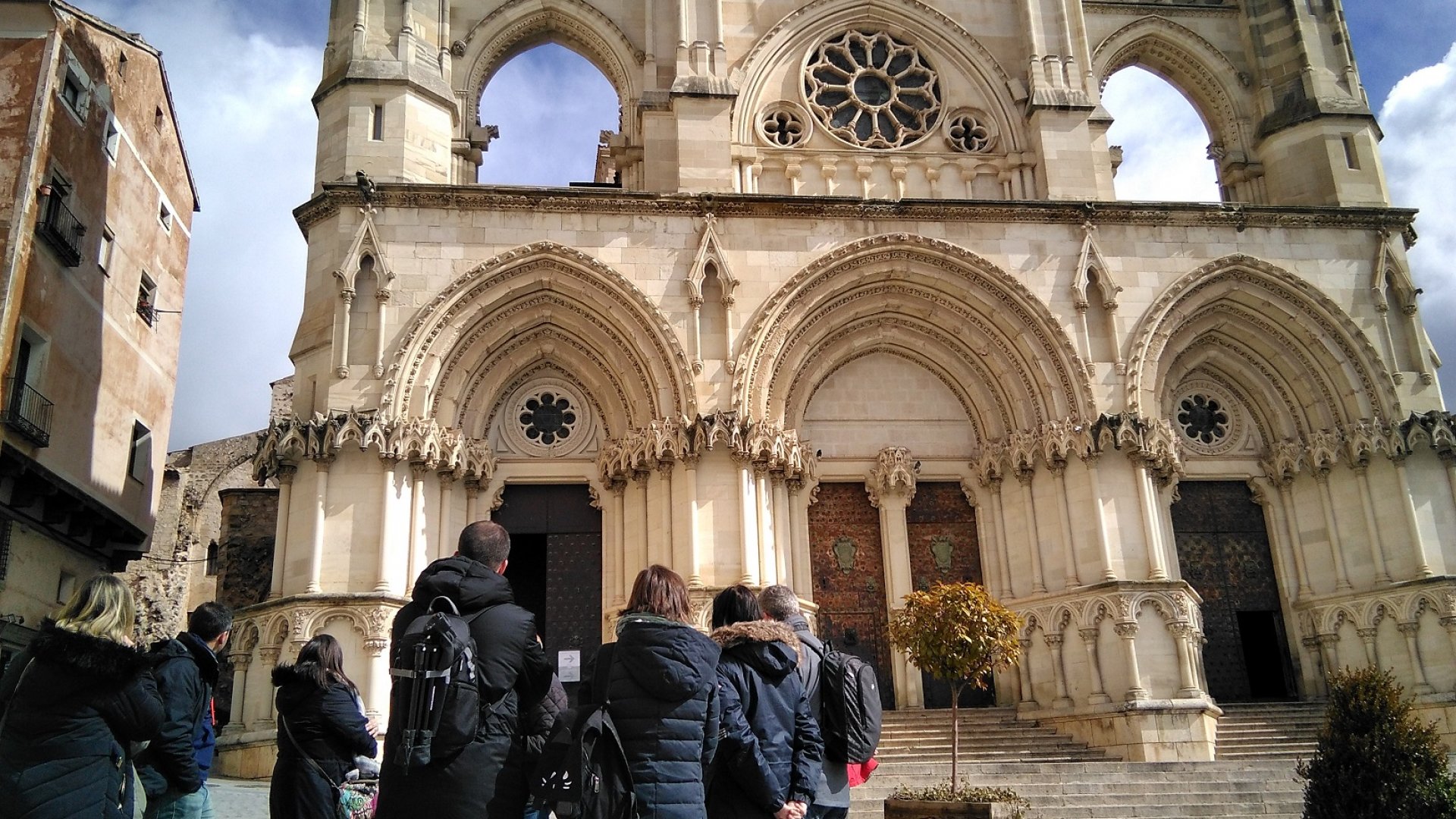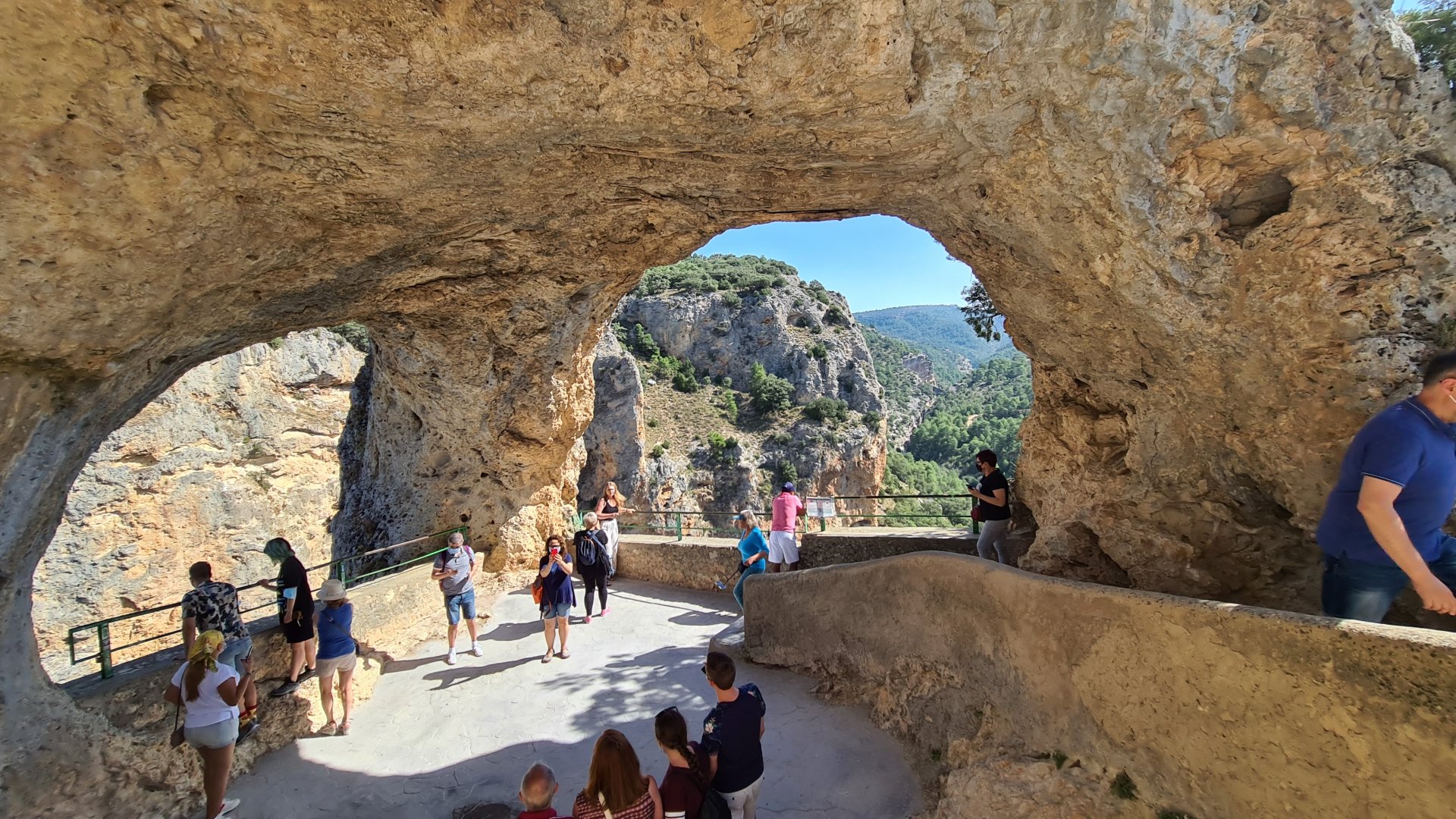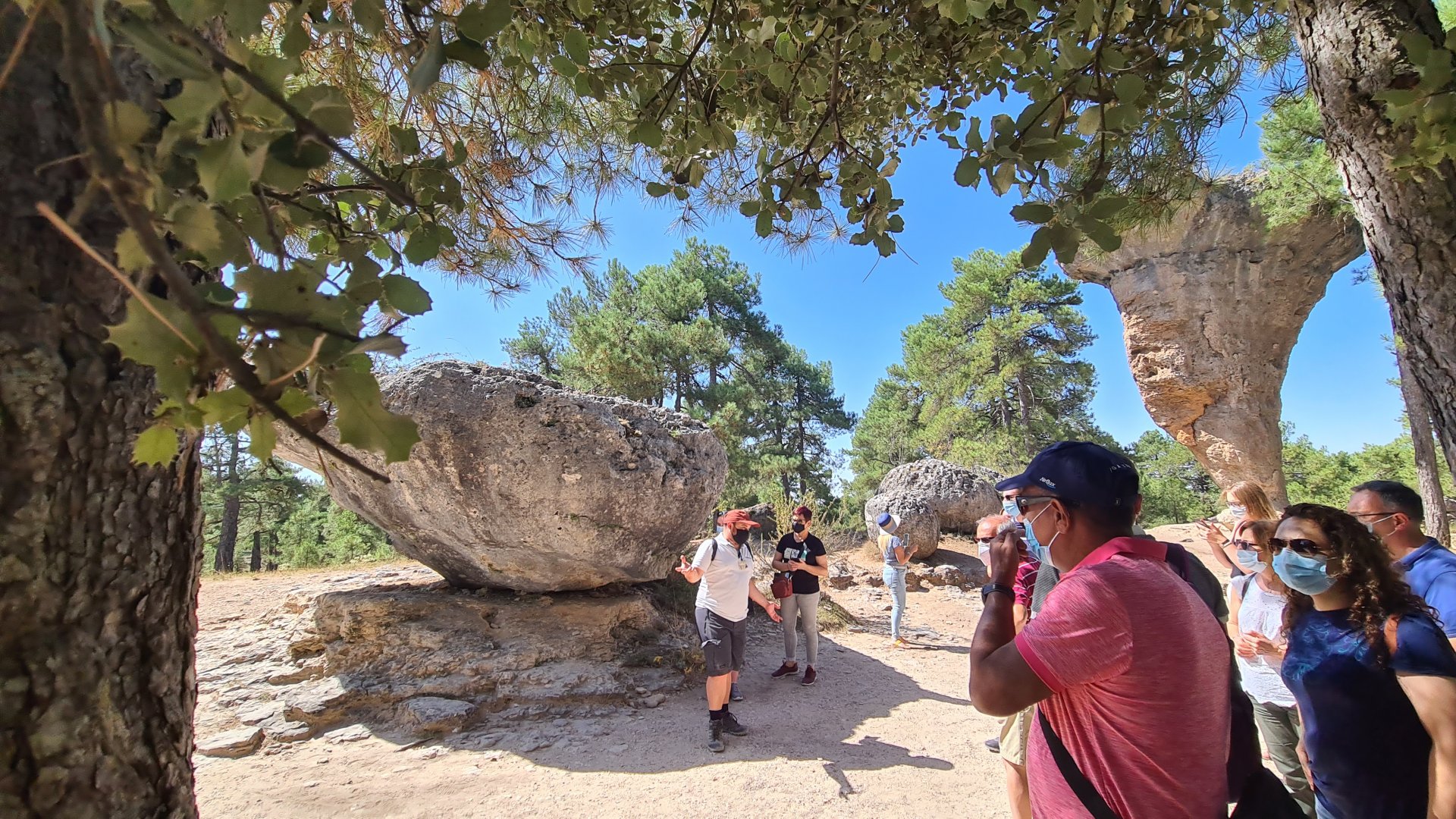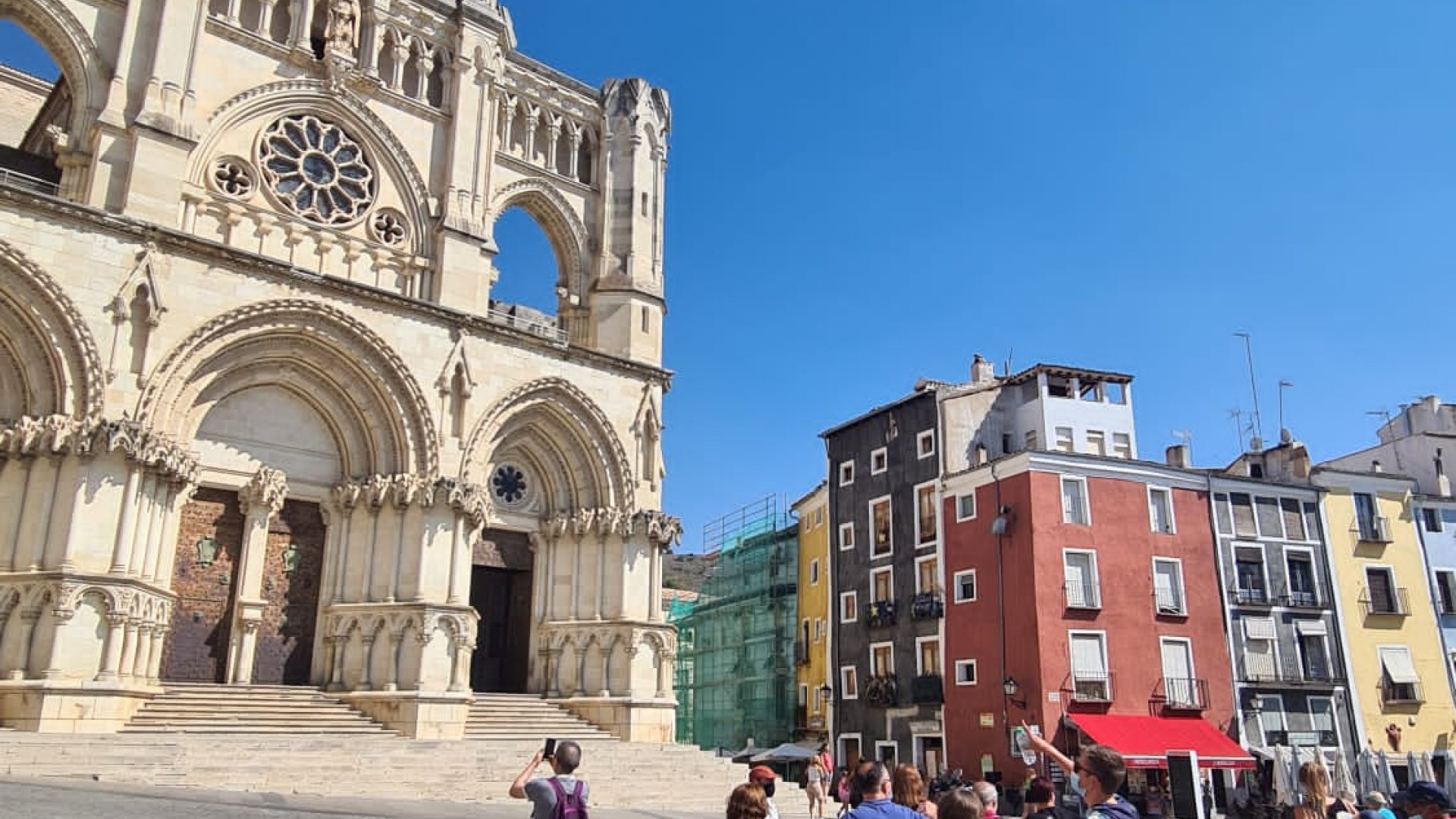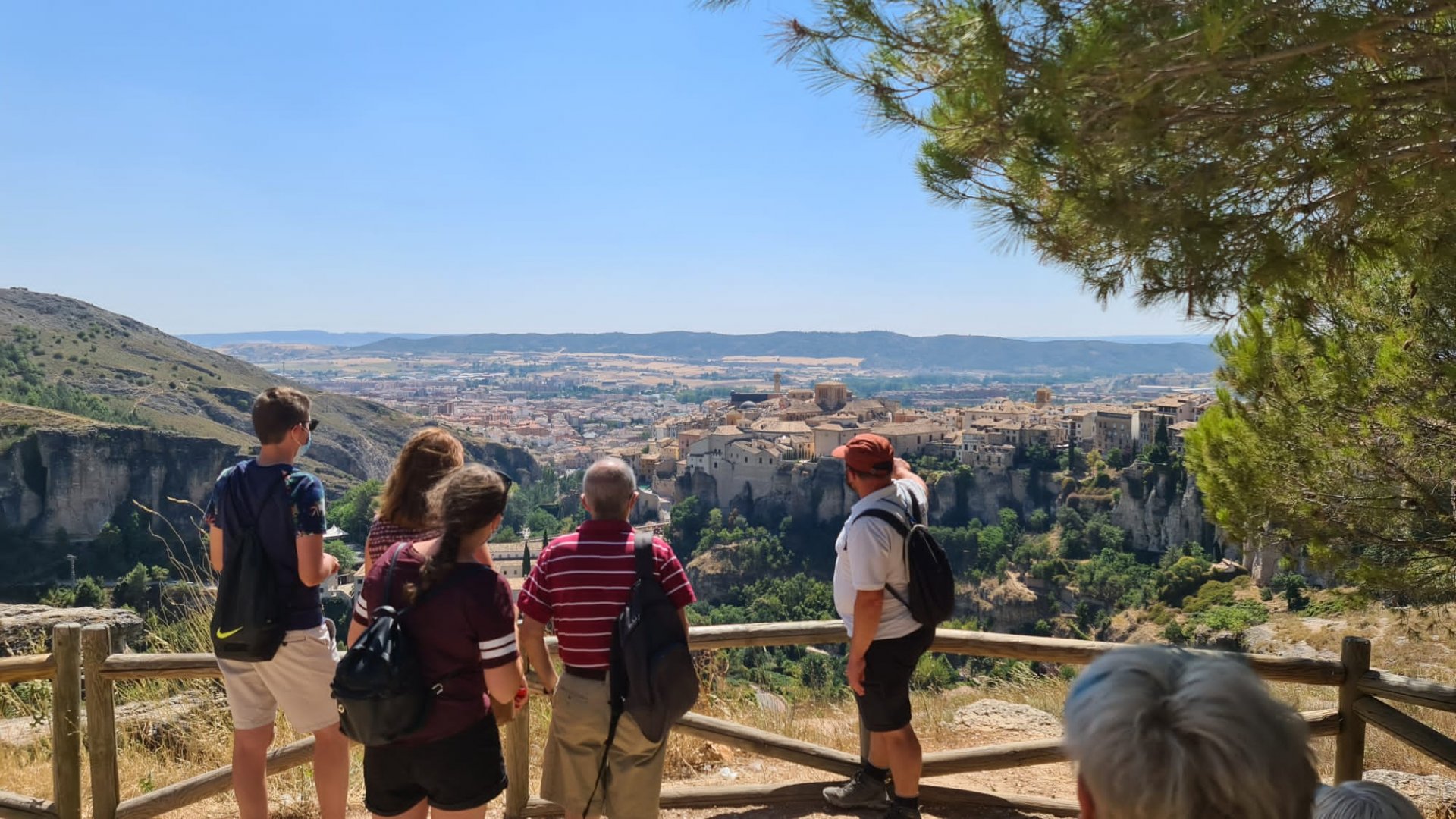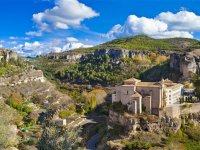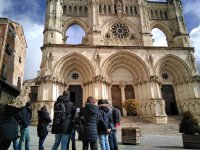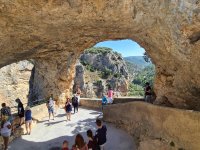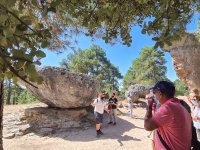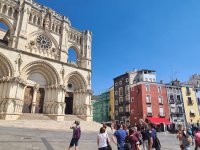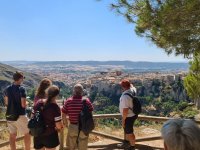 Tour description
Cuenqueando we are a specialist agency in Cuenca that knows our land perfectly. That is why we have prepared this excursion from Madrid to Cuenca, a World Heritage Site by UNESCO, and to the Enchanted City, so that you can get to know the nature and heritage that this tour to Cuenca offers you.
This excursion to Cuenca and the Enchanted City from Madrid will allow you to get to know these two essential attractions, but it will also make you discover the reality of the rural world in Spain. On the routes we will cross some of the most uninhabited and least known places in Europe, which will give you a point of view outside the big cities and the great tourist attractions of the country.
A combination of nature and heritage that make it one of the best excursions to get to know the surroundings of Madrid.
BOOK WITH US AND BENEFIT FROM CONTRACTING DIRECTLY WITH THE ONLY AGENCY THAT ORGANIZES THIS TOUR TO CUENCA!!
ITINERARY
Passenger pick-up 8:30

Stop at Devil's Window lookout

Guided visit to the Enchanted City

Panoramic tour of Júcar river's gorge

Free time for lunch in Cuenca city

Guided visit of Cuenca's medieval district

20:00 Arrival to Madrid

TOUR DESCRIPTION
We will leave Madrid escorted by our tour guide towards The Enchanted City. In our way we will have a short stop in a restaurant where we will have time to visit the restroom or to have some coffee.
Next to our destination we will stop again at Devil's Window, iconic lookout over Júcar River's gorges, where we will try to spot the impressive Leonado Vulture flying over our heads.
At the Enchanted City we will take a walking tour with our guide, who will enlighten us with all the information and anecdotes surrounding this magical stroll.
When our visit is finished the bus will pick us up to take us to Cuenca's Castle District, where you will find various restaurants where you can have lunch on you own. On owr way there, we will enjoy the stunning panoramic views over Valdecabras Valley and Júcar River Gorge upon arrival in the city of Cuenca.
Once we have had our lunch we will start an easy walking tour, always downslope, that will take us through the most emblematic spots and monuments of the Medieval center, by the cathedral's gate, under the Hanging Houses and across San Pablo's Bridge until the auditorium, where they will pick us up again to go back to Madrid, where our guide will drop you of at 20:00h at Plaza Conde de Casal.
THE ENCHANTED CITY
The name might be misleading, don't expect finding neither tall buildings nor old monuments, because this place is preserved to show you the marvels of Cuenca's natural environment. Júcar River, on its way through Uña and Villalba de la Sierra, creates a huge and impressive canyon. It is here, at an altitude of almost 1.500m, where nature has treated itself with one of those whims that fill the traveler with astonishment: The Enchanted City.
The Enchanted City is a natural spot declared Natural Site of National Interest. Nowadays it finds itself inside the borders of the Natural Park of Cuenca's Mountain Ranges (PNSC), included among the specially protected areas due to its exceptional geomorphologic value, of international relevance.
The amazement it provokes has brought numerous film creators who found inspiration in this astonishing cinema scenery, embellished by the silence of the mountains. A movie-deserving landscape on which amazing artists such as Sophia Loren, Frank Sinatra, Cary Grant, Oliver Stone or Arnold Schwarzenegger have set foot.
Here, the karst modelling has created whimsiful shapes in the rock that will amaze the visitor. These worlwide known geological phenomena are shapes sculpted by means of water, wind and ice erosion. A submarine landscape hidden in the jurassic Sea of Thetis, the Mediterranean Sea's ancestor. Its paths invite you to stroll around intriguing rocky shapes reminicing human figures, objects or animals with a difficult to understand precision, building an delirious city, a city that seems to be asleep through some mysterious spell.
CUENCA CITY
The City of Cuenca, declared World Heritage Site by UNESCO, is one of the cities in Spain with a largest historical richess, both material and intangible.
The city/landscape Cuenca is a town built on a stripe of land surrounded by Júcar and Huécar rivers' gorges, providing and unmatchable natural landscape to an urban design stopped in time. These gorges enclose a huge historical heritage located in between two cliffs, it is a city surrounded by thousands of years of natural geological formations, carved by both rivers bit by bit creating stone structures that make the observer shrink.
The Heritage Cuenca City is a town that opens itself for the visitor as a perfect fusion between modern art and tradition. It is a must for the traveller to explore it's historical center, getting lost through the maze of charming narrow streets, hosting both important pieces of religious heritage, such as churches, convents and seminaries where you can perceive this worship tradition so rooted in this city, and also important museums such as the Abstract Art Museum, the Antonio Pérez Foundation or the Cathedral's Secret Museum, a nice example of regional sacred art guarding important artworks from the Romanesque period until the current day, where paintings by Martín Gómez el Viejo and El Greco are among the most precious. A city of contrast, where modernity and tradition coexist.
The most impressive building in the city is Our Lady of Grace's Cathedral, the first one in Spain built entirely in Gothic Style, built by Alfonso VIII's comission. Inside, the effect of light through the stained glass takes the visitor on a mystical tour that never ceases to astonish them by admiring a structure that goes from the XIIth century to Baroque style in its last chapels.
Regarding the Hanging Cuenca, everyone knows about its Hanging Houses, good example of popular architechture from Cuenca where its balconies invite us to just admire the void, becoming the authentic icon of the city. Just as from Saint Martin's Skyscrapers, first buildings in the world of more tan ten floors. San Pablo's Bridge, designed by Eiffel's workshop, turns into a walk for the bold and an adventure for the height-scared, but it leaves everyone with the same feeling of finding themselves in one of the highlights of the city. San Pablo's Bridge, designed by Eiffel's workshop, turns into a walk for the bold and an adventure for the height-scared, but it leaves everyone with the same feeling of finding themselves in one of the highlights of the city. We feel the same by sitting at the Castle District from where the visitor can perceive the city at their feet, since its lookouts look directly over a free fall to the gorges that seem to lean out to the most inscrutable depth.
We must not forget the Taste Cuenca, this city is also defined by its unique flavours, its succulent meals and its traditional dishes. It is mandatory to not leave the city have you not tried before its morteruelo, its ajoarriero, some gachas or a lamb roast, and daring —before even knowing what it is made of— to eat one zarajo. All the formerly mentioned should be paired with local wine and finished with the local sweet made with almonds and honey, alajú, and with some envigorizing resolí.
All of these Cuencas, the Heritage Cuenca City, the City/Landscape Cuenca, the Hanging Cuenca, the Taste Cuenca, the Holy Cuenca… take the visitor deep into endless feelings, emotions, memories… making all who admires it to fall head over heles before its beauty. Without hesitation: Cuenca is one of a kind!
---
---
Offered languages
Spanish / English
---
We started the tour...
TIME: 8:30 a.m.
PLACE: Plaza del Conde de Casal, 6. Next to the door of the Hotel Claridge
---
We finished the tour...
TIME: 8:00 p.m.
PLACE: Plaza del Conde de Casal, 6. Next to the door of the Hotel Claridge
---
Included in this tour
Transport
Native bilingual guide
Tickets
Guided visit to Medieval Cuenca
---
Not included in this tour
Lunch
No service not specified in the "Includes" section
---
Additional information
You can consult thehttps://sites.google.com/view/cuenca-tour-englishapp where you will obtain information on where to eat, what the weather will be like on your visit, our guides and be able to see the opinions of other travelers or share yours.
GENERAL CONDITIONS
Free cancellation up to 24 hours before the excursion
Bilingual guide up to 30 people. In case of occupying more than 30 places, the company will make available to clients a Spanish-speaking guide and a guide in a second language
automatic confirmation
Departure from 4 people, if there were only 3 travelers registered for the excursion, it would be canceled
We accept digital voucher or printed voucher
Travelers must be 10 minutes before at the meeting point
The order of the visits, as well as the schedules, can be altered for organizational or other unexpected reasons.
It is possible that on occasion the menus vary for organizational reasons
---