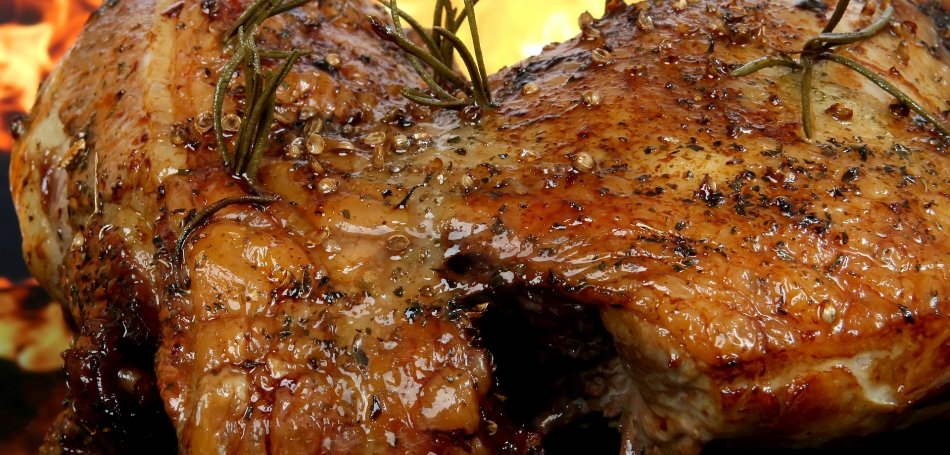 The best restaurants in the Cuenca mountain Range
The Serranía de Cuenca is a natural paradise where you can enjoy green landscapes, large forests, cliffs and cliffs, rivers and waterfalls, it is one of the favorite destinations to enjoy nature in its purest form. If you want to know the essential places when you visit the Serranía de Cuenca, be sure to read our post 10 essential sites in Cuenca mountain Range.
But man does not live only of nature and that is why we wanted to bring you a list of the best restaurants in which to enjoy the mountain cuisine of Cuenca.
The Tablazo
In Villalba de la Sierra, a town located on the banks of the Júcar River, it is an ideal destination for lovers of adventure activities because you will find companies like Júcar Aventura that carry out canyoning, via ferrata, caving... a lot of plans to enjoy the nature.
El Tablazo, in addition to being a restaurant, has a hotel and a small artificial fishing lake, with an area of ​​about 8,000 m2. The restaurant's terrace is located next to the river, making it an ideal place to enjoy meals outdoors.
They offer traditional cuisine, adapting their menu to the seasons of the year, offering traditional local stews, roasts and game meats during autumn and winter. By the way, don't miss their oak-grilled meats.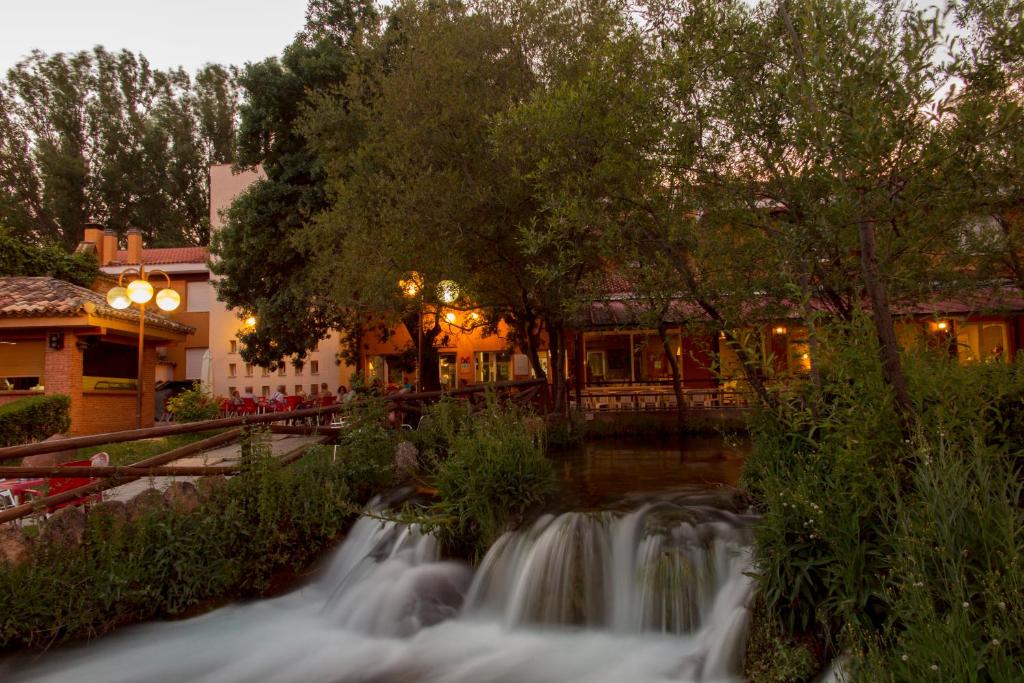 The Río Cuervo Garden
A cozy restaurant with cuisine rooted in local products. When you enter, its wooden floors, its library, give you that feeling of a mountain refuge. This establishment, which also has Apartments, is located in Vega del Codorno, a small town in a privileged location. Just 8 km away is the Natural Monument of the Birth of the Cuervo River, an authentic spectacle of nature that you cannot miss.
The kitchen at El Jardín del Río Cuervo has been able to perfectly combine the traditional products of the area with a renovated cuisine. It has several menus from €20 to €35. You can't leave without trying their quail mojete, wild boar cannelloni or chickpea stew. If you go during mushroom season, don't forget their mushroom cream with parmesan, and if you are passionate about mycology, sign up for our Mycological Routes to get to know the Serranía de Cuenca and everything it offers us.
Aguas Riscas
In the beautiful town of Uña, in front of its lagoon, we found this restaurant that we do not recommend if you are one of those who fill yourself with a lettuce leaf, here you come to eat, and to eat well.
Here the gastronomy is typical of the region, which fights against the cold days. In their kitchen you will find both game dishes such as stewed or grilled fallow deer, fried deer sausages or fallow deer and deer sausages, etc... We don't miss a single one, and if you have a sweet tooth you can't miss their cheesecake, quite a spectacle!
When the good weather arrives it has a pleasant terrace with views of the Laguna de Uña. From there, a trail starts, El Escalerón and La Raya, that will help you get your food down and from where you will enjoy a spectacular view of the Serranía de Cuenca.
Bon appetit Cuenqueadores!
---
If you liked post, send us a comment!