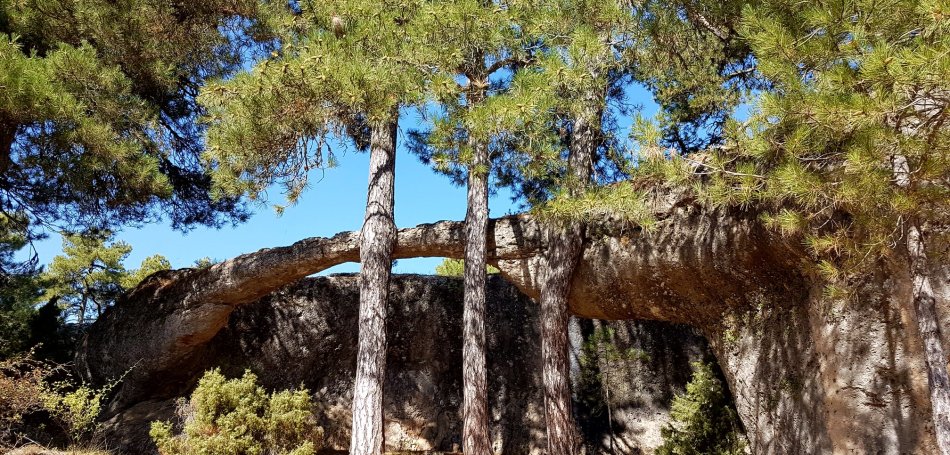 The spectacular route through one of the natural treasures of Cuenca
The Serranía de Cuenca, one of the most impressive green spaces in Europe, hides one of the most emblematic natural treasures of Cuenca: The Enchanted City.
This natural space seems to have been the result of an enchantment in which all its inhabitants have been petrified. Thus we can find a couple of lovers turned into stone, two large animals fighting each other, a watchdog dog, a tormo... These and many more forms you can discover during your walk through the Enchanted City.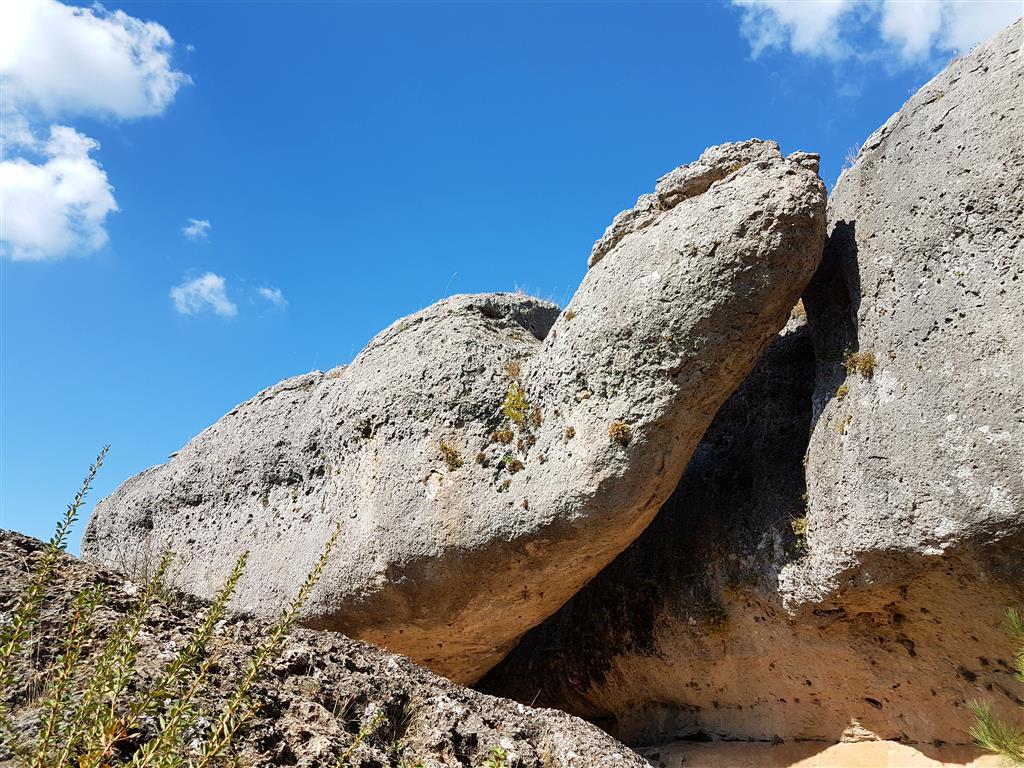 This magical setting is a karst landscape, known for its rock formations eroded over millions of years, creating a unique and fascinating place. This place is located in the Serranía de Cuenca, near the municipality of Valdecabras, and extends over an area of approximately 25 hectares. The action of water, wind and other natural factors have sculpted these limestone rocks, creating whimsical shapes that resemble different objects and figures. Some of the most outstanding formations in the Enchanted City are the Face of Man, a rock that resembles the profile of a human face; the Tormo Alto, a huge stone that balances on a small pedestal; and Los Barcos, rock formations that look like stranded boats.
Access to the Enchanted City is well conditioned for visitors, with paths and walkways that allow you to explore the place safely. In addition, there are information panels along the route to learn about the geological formation and the history of the place. The Enchanted City is a very popular tourist destination, both for nature lovers and photography fans. In addition, it has been the scene of various film productions due to its mysterious and surreal appearance.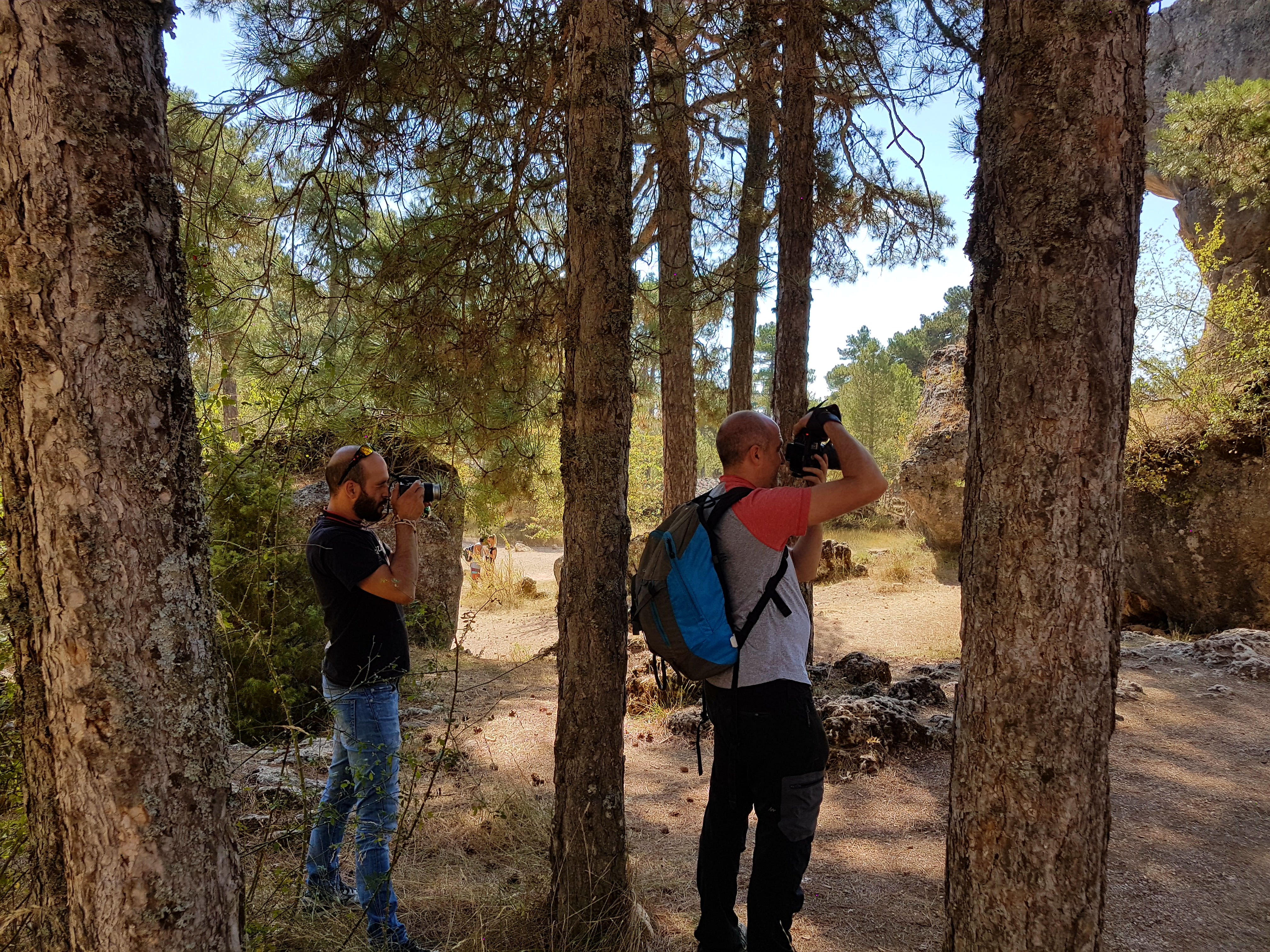 The route has a low difficulty and takes place among nature for 3 km. If you plan to visit the Enchanted City of Cuenca, we recommend you wear comfortable shoes and clothing suitable for walking outdoors. It is also advisable to bring water and sunscreen, especially in the summer months as the sun can be quite strong in the area. If you come from Madrid you have the option of visiting with the Cuenca Tour, a regular tour that leaves from Madrid, from Plaza de Conde Casals every Monday and Saturday. With the Cuenca Tour you will visit the Enchanted City, the Devil's Window and in the afternoon, after lunch, you can enjoy a guided tour of the Medieval City of Cuenca. And of course! always accompanied by the best guides in Cuenca: the Cuenqueando team!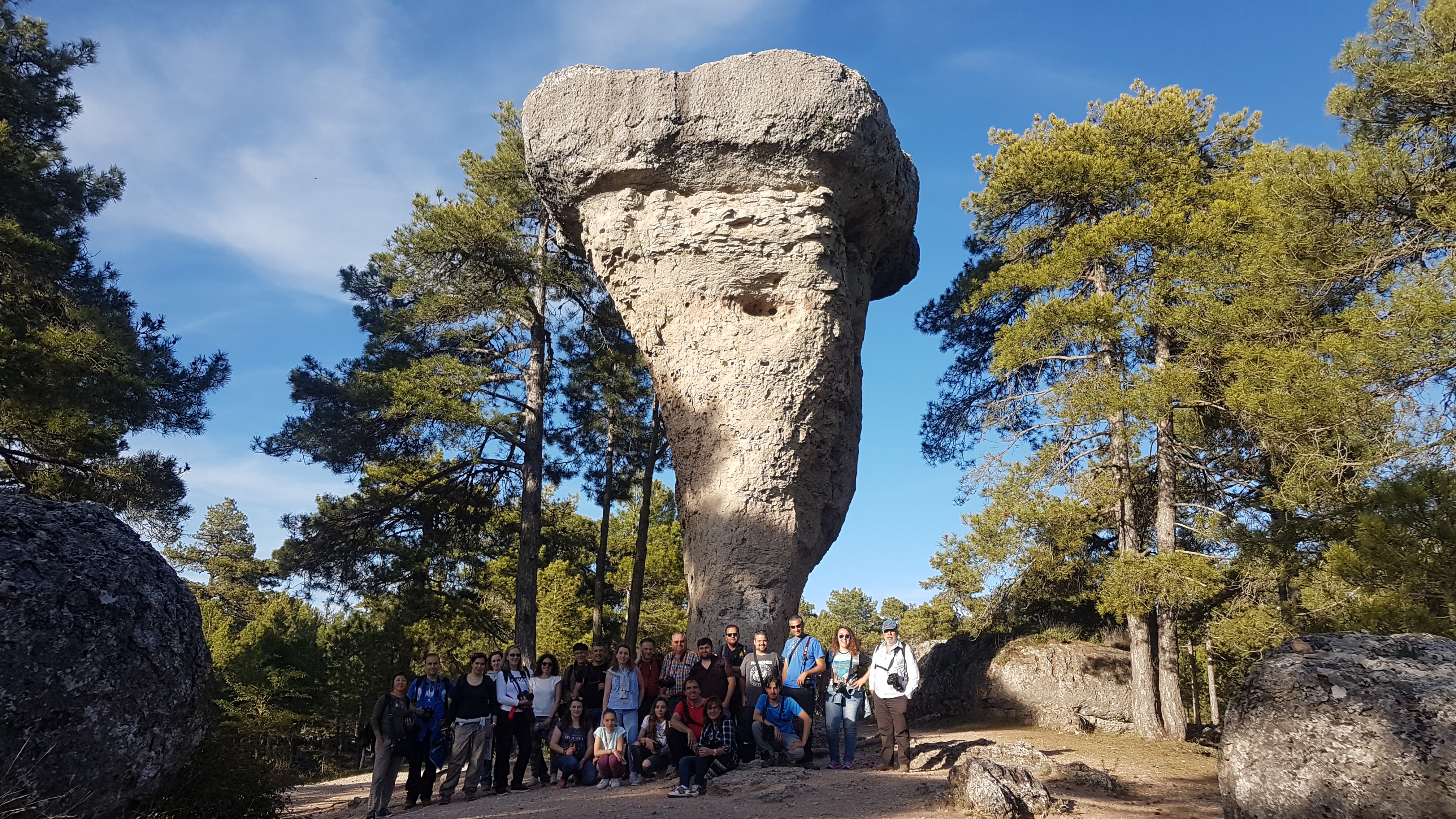 If you want to visit the Enchanted City, this post on how to get to the Enchanted City can help you.
Enjoy your visit to this incredible place and take the opportunity to explore the natural beauty of the province of Cuenca!
---
If you liked post, send us a comment!