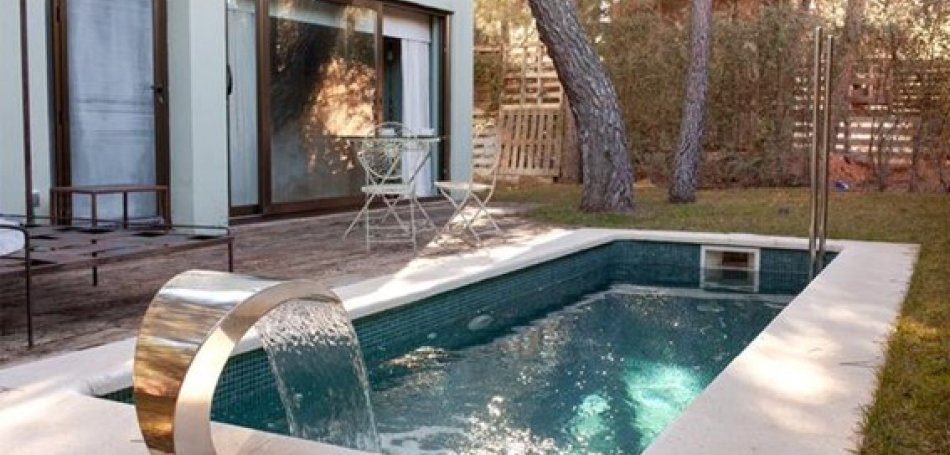 The 5 most charming hotels in Cuenca
THE 5 MOST CHARMING HOTELS IN CUENCA
Surely you are planning a getaway to a cool place, where there are not many people, that is great and that you sleep in luxury... well, keep reading because Cuenca is your ideal destination and in Cuenqueando we are going to tell you which are the hotels with the most charm of Cuenca.
1. Pinar Boutique Hotel, Cuenca

This exclusive hotel is located in a privileged natural environment, 10 minutes from Cuenca, and is designed to make you disconnect from everything. A new concept of accommodation, the Bio-Luxury Hotel, where care for the environment and the highest level of services and relaxation in the heart of nature come together perfectly.
The complex is made up of eight individually accessible bungalows where you can enjoy a private saltwater pool, some of its suites have a jacuzzi and private pool. But if you plan your getaway for when the cold weather arrives, don't worry because they also have a fireplace. In addition, for all those who travel with animals they have a Pet Hotel.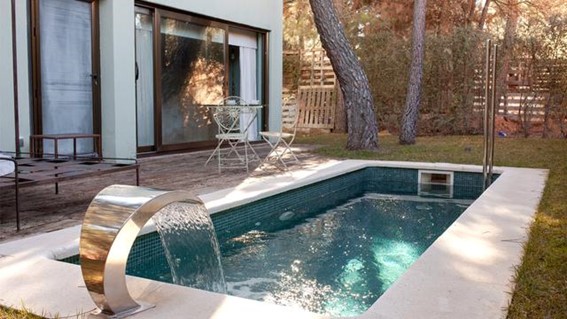 Hotel Spa Palacio del Infante Don Juan Manuel, Belmonte
Belmonte is one of the most beautiful towns in Cuenca, whose heritage surprised cinema greats ever since Anthony Mann's El Cid (1961) was filmed in its castle. One of the most representative buildings of Belmonte was its old fortress, converted into a monastery later becoming a fabulous hotel where you can sleep like a king.
This hotel also has an outdoor pool to cool off on summer afternoons and a spa to relax before enjoying local cuisine on the terrace of its restaurant. One of the details that we like the most are the spectacular fireplaces in their suites and especially the views of Belmonte Castle, don't forget to book your visit!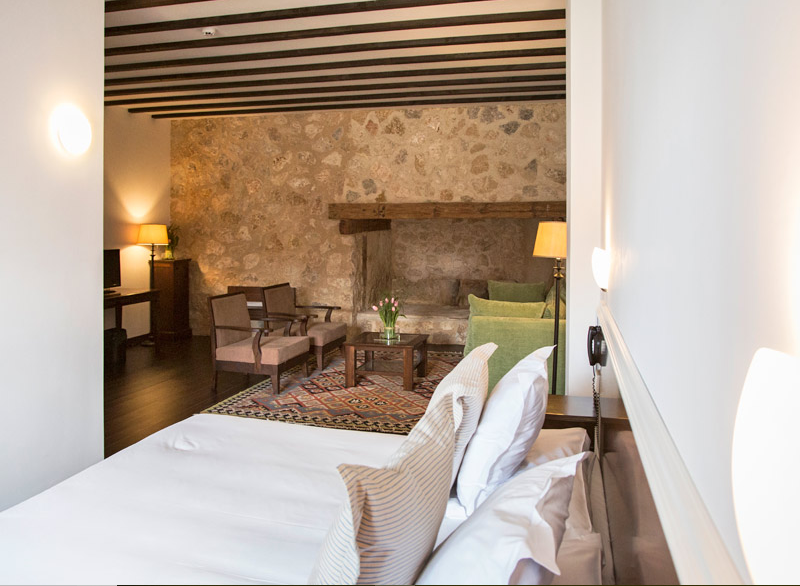 Posada de San José, Cuenca
Among the medieval streets of Cuenca, a few meters from the Cathedral, is this delicious little hotel where as soon as you enter you realize how special this place is, and how special its history is, because among others it is said that in Some of his stays inspired Velázquez for his famous Meninas.
Its rooms are full of details and its views of the Hoz del Huécar are formidable. Its cuisine brings together the best of the tradition of Cuenca gastronomy with some nods to modernity. Without a doubt one of the emblems of Cuenca.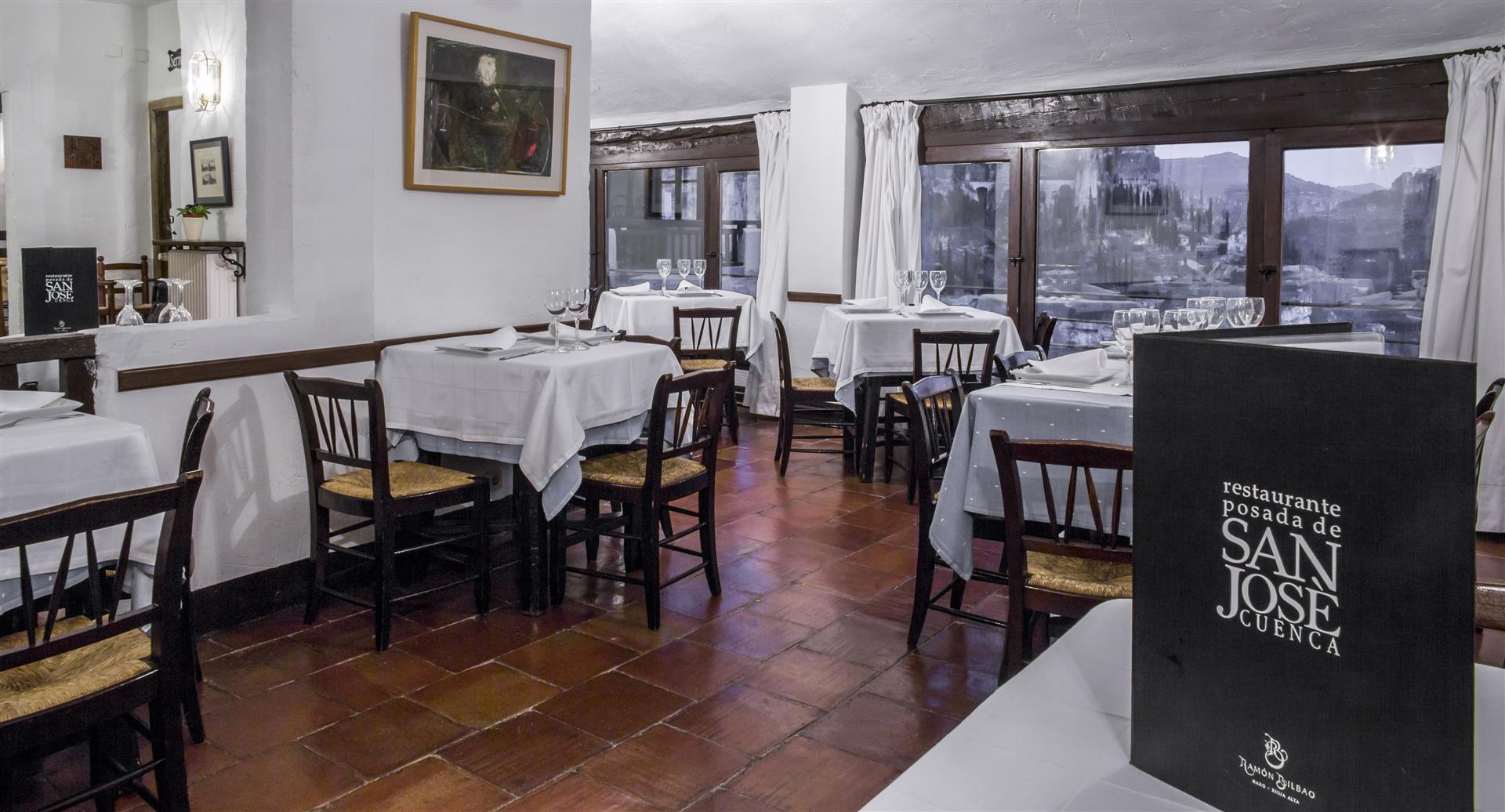 La Estacada Wine Tourism Complex, Tarancón
If you imagine yourself like Angela Channing in Falcon Crest walking through vineyards, this is your getaway. The hotel is immersed among vineyards in a natural setting that you can enjoy from its outdoor pool or from its glass-enclosed spa, where you can apply a wine therapy treatment.
As a perfect complement to all the services offered by the hotel, it is accompanied by a restaurant to put the finishing touch to your experience, with modern cuisine that will surprise you (be sure to try their bacon and octopus skewer!)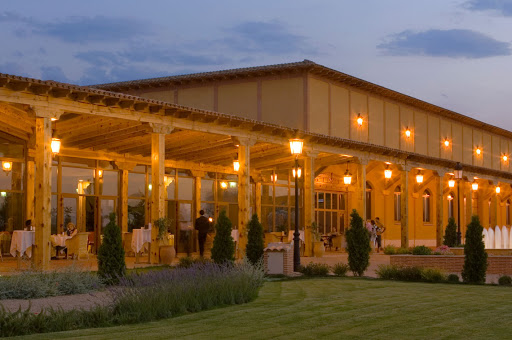 Hotel Resort Cueva del Fraile, Cuenca
This resort is located on the outskirts of Cuenca, in the heart of the Hoz del Huécar tourist route and at the foot of the Serranía Natural Park, here you will find yourself immersed in gardens. It has 77 comfortable rooms inside a renovated old monastery, it also has activities such as paddle tennis, soccer, racquetball, billiards...
Two restaurants complete its gastronomic offer, El Colmado Restaurant with the best recipes of Castilla-La Mancha gastronomy and La Ladera Restaurant with a menu of rice dishes and refreshing dishes to eat by the pool.
So you no longer have an excuse to come to Cuenquear!
---
If you liked post, send us a comment!