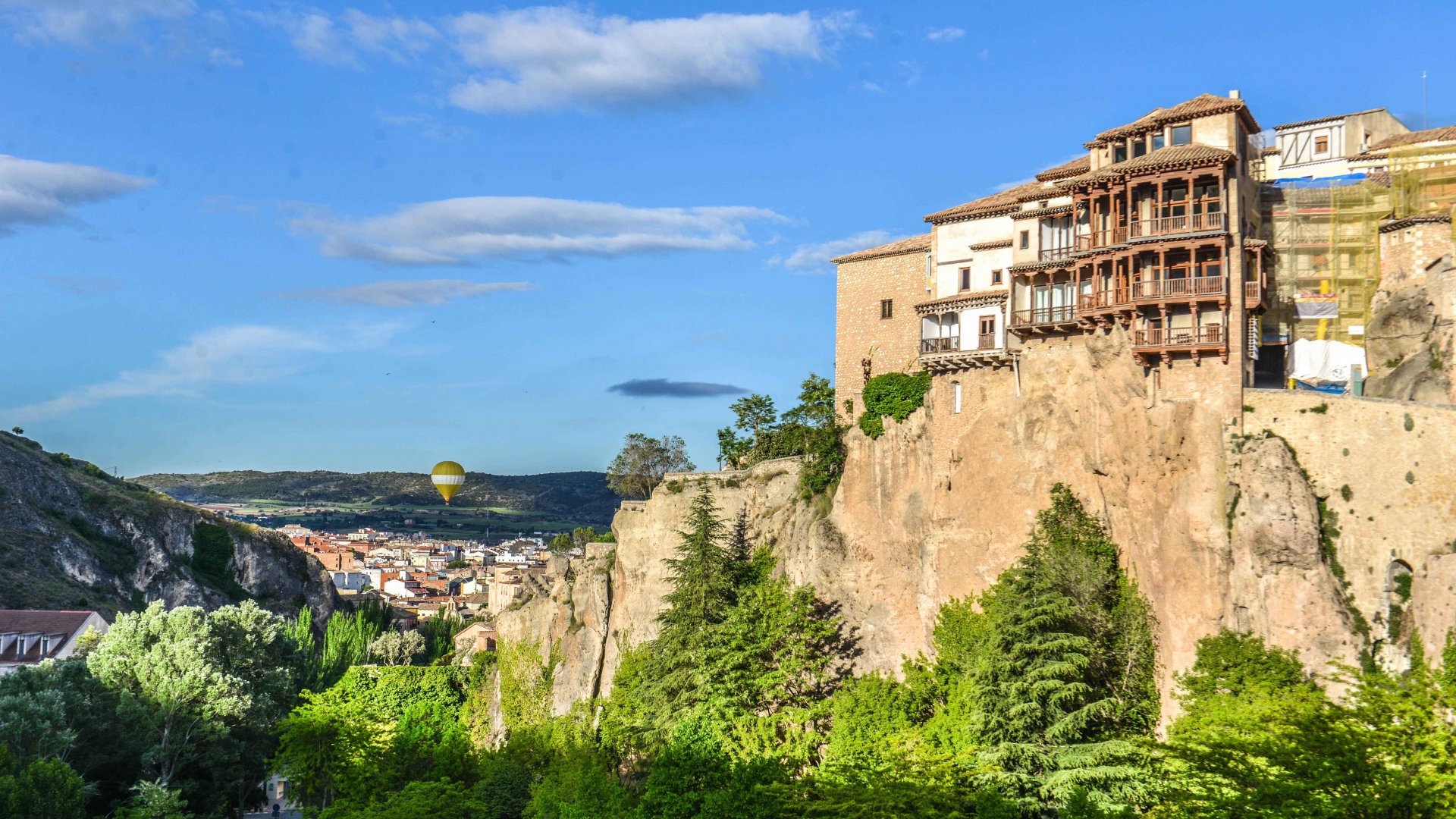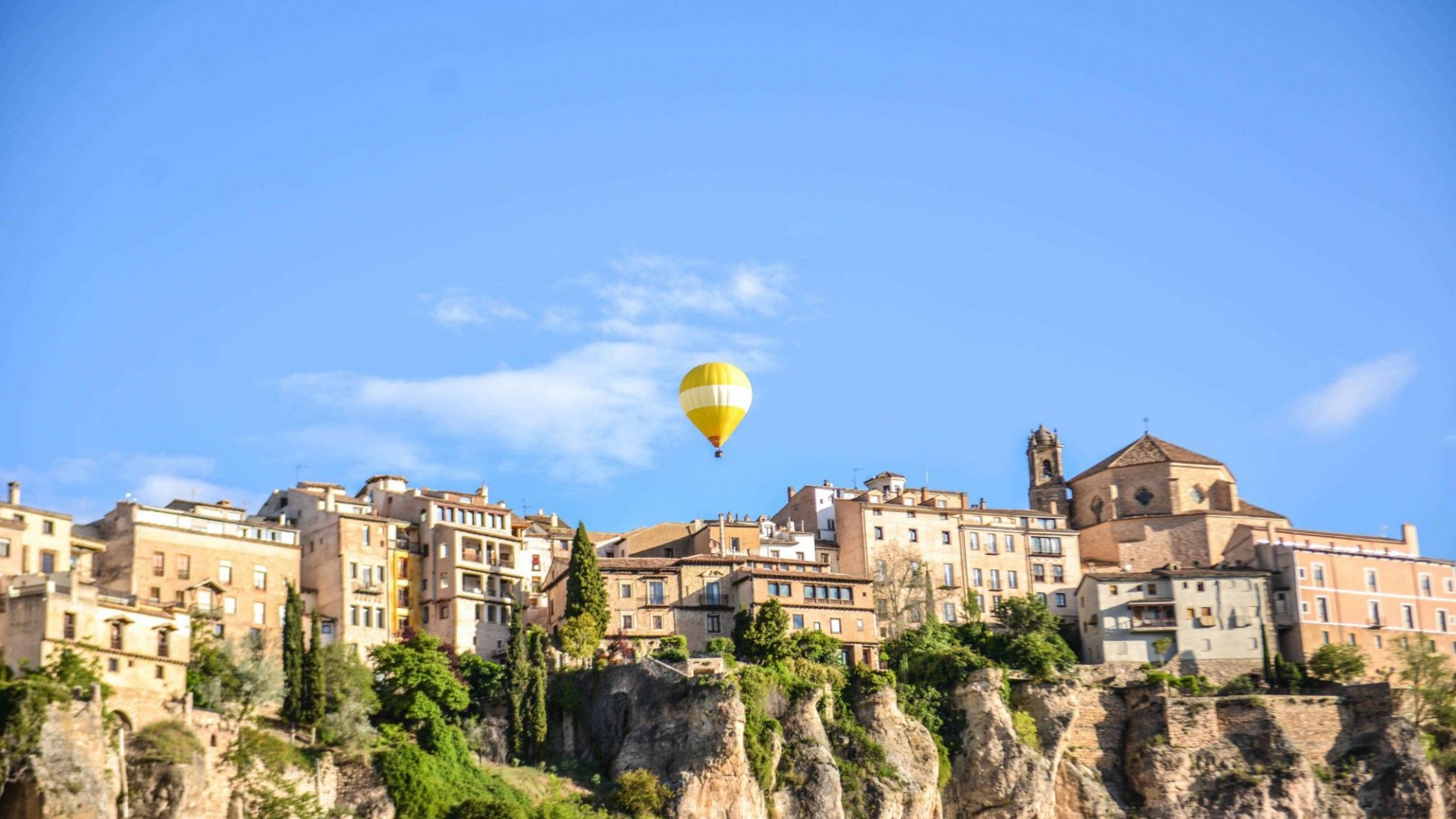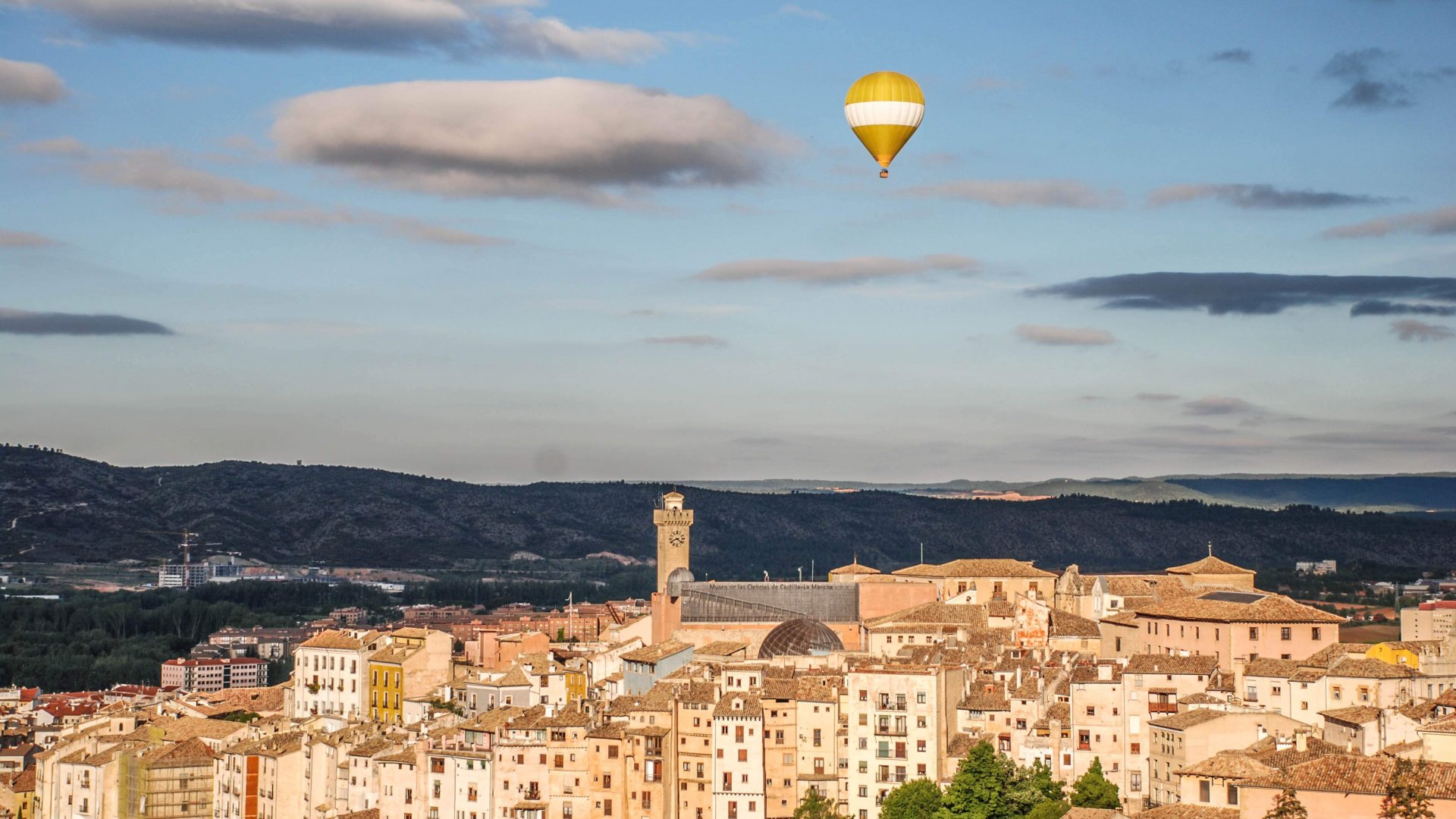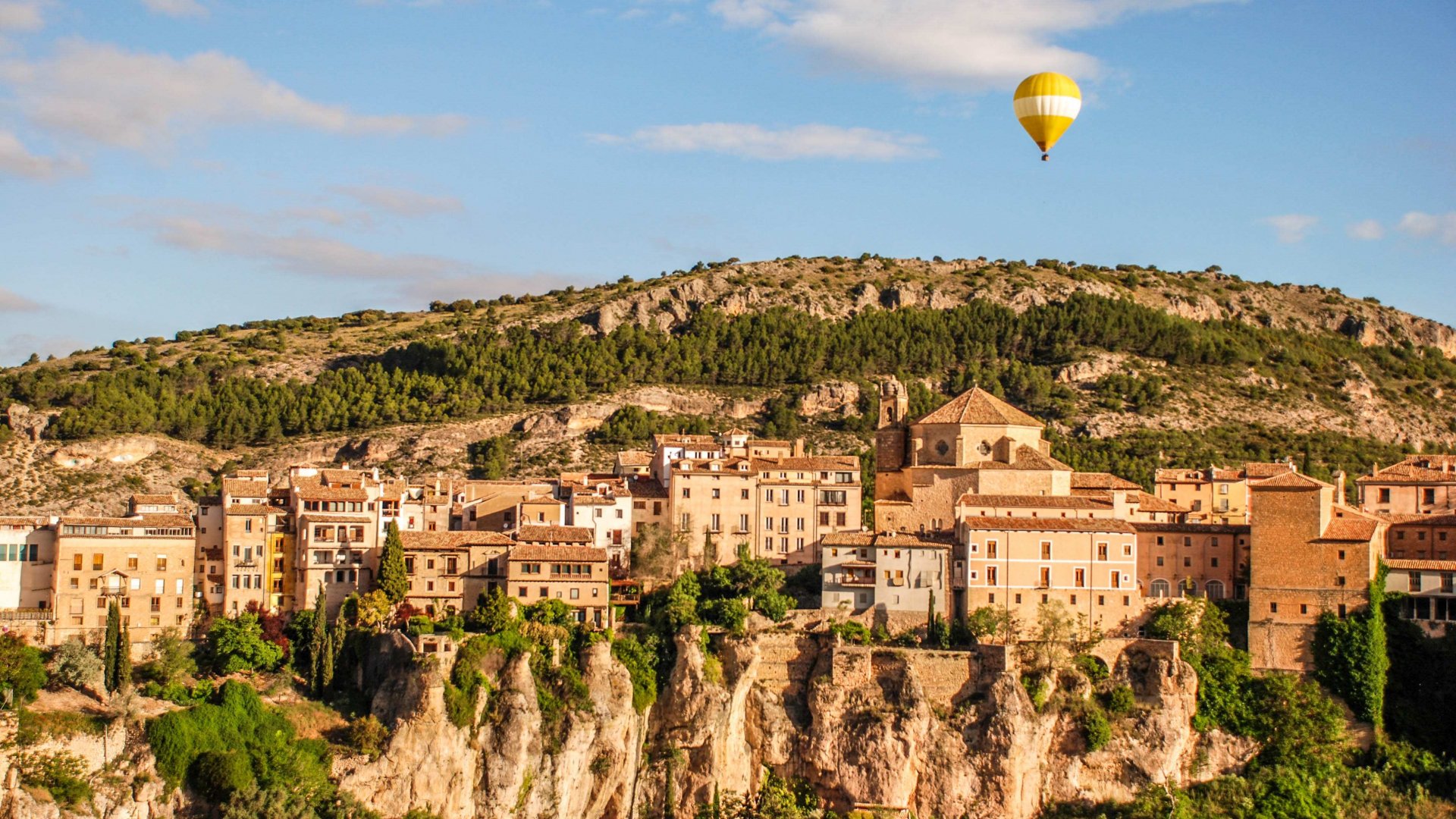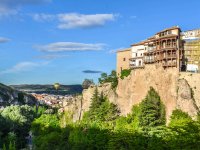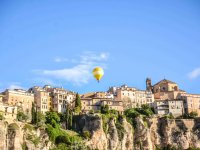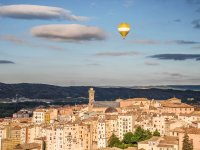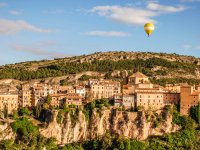 Tour description
Hot air balloon ride flying over Cuenca World Heritage City.
FRIDAYS, SATURDAYS AND SUNDAYS WE ALWAYS FLY
We will enjoy a hitherto unknown view of Cuenca, a city declared a World Heritage Site by UNESCO, we will discover from the air aboard our hot air balloon the beauty of the old town, nestled between two spectacular gorges in the heart of Nature. An experience that will be difficult to forget!
The adventure lasts 4 hours, if you feel like it you can participate in the balloon assembly and take photos next to the candle. Once assembled, the adventure begins in which we will take to the skies with a duration of 60 minutes. Once we land, the rescue team will pick us up to finish in style with a lunch, a toast with cava, we will give you a flight certificate, we will collect the balloon and we will return to the Cuenca Tourist Reception Center.
We include at no cost an extensive photographic report that we will send you so that you have a nice memory of your balloon trip through Cuenca.
And if once you touch land you still want to visit Cuenca, we recommend one of our most special routes: Cuenca from its rivers (more info)
Ticket validity: 1 year.
---
---
We started the tour...
We will meet at dawn on the morning of the day chosen to fly at the Cuenca Tourist Reception Center (Av. República Argentina, 28, 16002 Cuenca). When making the reservation we will send you all this information with your ticket.
---
Included in this tour
- 60 minute flight
- Lunch
- Toast with cava
- Diploma
- Photo report
---
Additional information
You should know that, for the activity to take place, we must have a minimum of 10 participants. If this minimum is not met, we will notify you a few days in advance to give you advance notice. If the activity is finally cancelled, we will offer you alternative days to fly or you can request a refund of the amount, which will be returned to your account within a maximum period of 72 hours.
The activity can also be canceled for weather reasons.
---