8 hours
Tour
Included Tickets
Tour description
"The venture is guiding our things better than we would wish to wishr…"
That venture that one day guided us to Don Quixote of la Mancha in battles and dreams, will take us through lands of giants and knights.

ITINERARY
9.30 – Hotel pick up
Visit to the thematic Mills of Mota del Cuervo
Guided visit to Castillo de Juan Pacheco de Belmonte
Guided visit to la Colegiata of San Bartolomé
18.00 – Arrival

Visit to the thematic Mills of Mota del Cuervo.
Following the footsteps of the Hidalgo. We will arrive at the Quijotesco town of Mota del Cuervo where it will receive us their impressive mills.
In the Balcony of La Mancha these 7 Giants rise: El Zurdo, El Cervantes, El Piqueras, El Gigante, El Goethe, El Irak and el Franz Grillparzer. We will go inside of the one dedicated to Grinding, the Ethnographic and the Handicraft.
Meal. The one who did not contract can of order in one of the restaurant, we will show you or make a picnic in some public space that your guide will recommend you.
Guided visit to Fortaleza of Belmonte. El Catillo is one of the best examples of palatial residences of the fifteenth century; built by Marquis Pacheco and refurbished in the 19th century by the French Empress Eugenia de Montijo, today houses an impressive interpretation center of the building's history but the town is more than its castle since its Colegiata of San Bartolomé, of the final Gothic, it houses the first carved choir stalls throughout the Iberian Peninsula: of the final Gothic, it houses the first carved choir stalls throughout the Iberian Peninsula or the birthplace of his most illustrious character, Fray Luis de León.

---
---
Offered languages
Spanish / English
---
We started the tour...
Every Fridays
POINT OF MEETING WITH TRANSPORT
Hotel pick up:
-Schedule 9:30 am
Tourist reception center:
-9:30 am
-Av. República Argentina, 28, 16002 Cuenca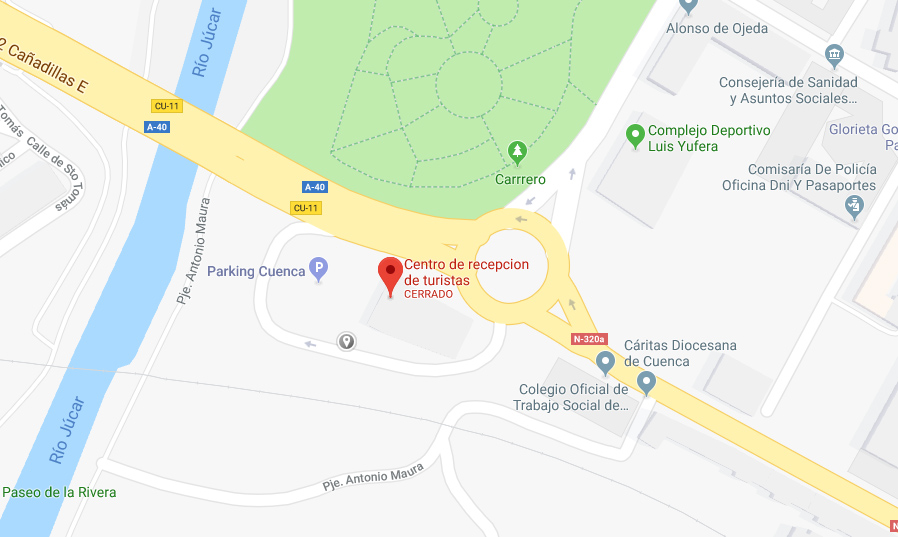 ---
Included in this tour
Transport with hotel pick up
Turistic guide
Entrance to The Mota del Cuervo Mills
Meal (optional)
Entrance to Castillo de Juan Pacheco, de Belmonte
Guided visit to la Colegiata de San Bartolomé
---
Additional information
Language: Spanish –English (specify in the reservation, please)
Day's duration: 8 hours
Guaranteed departure from two persons
Indicate hotel of stay where the pick-up is to be made
Reservations until 6:00 p.m. on the day before departure
Cancellation fees: without charges until 24 hours before.
Prices valid until 12/31/2019
---