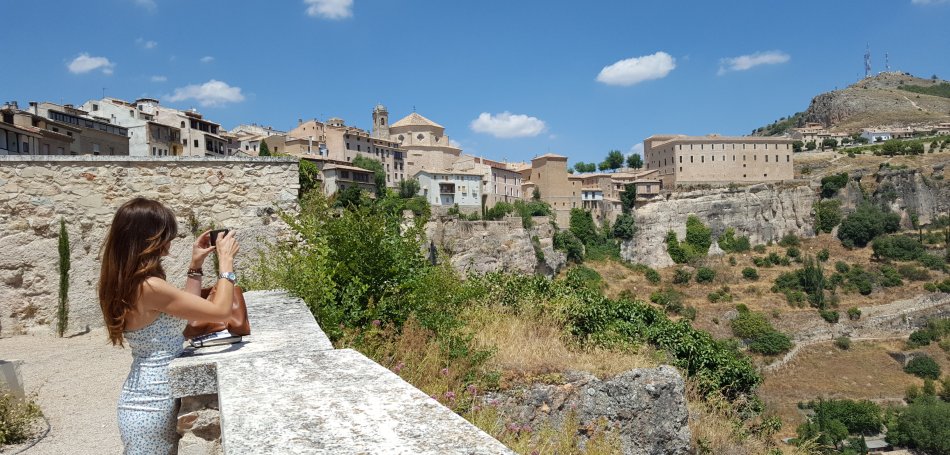 History of Architecture in Cuenca
Today we are going to take an exciting tour of the architectural evolution of the beautiful city of Cuenca! ??
If you are a lover of history and art, you cannot miss the opportunity to explore the magnificent buildings that have left their mark on this region over the centuries. Get ready to travel back in time as we discover together the architectural treasures that make Cuenca a unique destination. ?
We will begin our trip in medieval times, when Gothic architecture became present in the province. The imposing Cathedral of Cuenca, with its impeccable Spanish Gothic style, will take your breath away. Its majestic façade and elaborate architectural details are truly impressive. Magical are its stained glass windows and the effect they produce at sunset. Oh! And don't forget to go up to the clerestory for panoramic views of the city. ??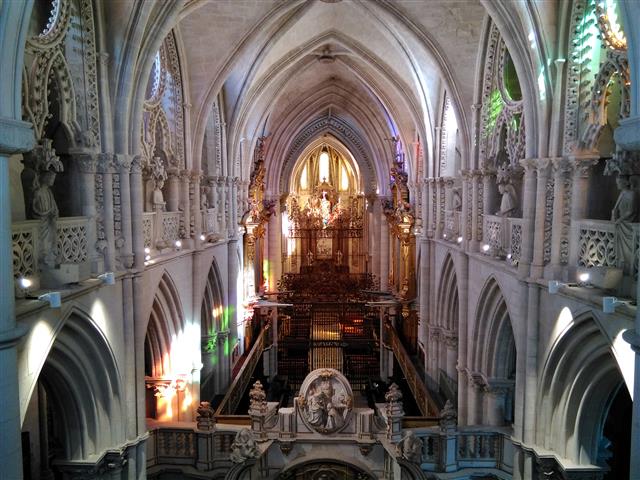 As we move forward in time, we come across the Renaissance architecture that left its mark on Cuenca. The old convent of San Pablo is a clear example of this period. Its elegant arcades and splendid façade are a visual delight for lovers of Renaissance art. Today you can enjoy this building by staying in the current Parador de Turismo de Cuenca. You will feel transported to another era as you walk through its cloisters! ?️?
But if we talk about Renaissance architecture in Cuenca, we cannot fail to mention the Uclés Monastery, known as El Escorial de la Mancha, it is one of the architectural jewels of the province of Cuenca. Undoubtedly one of our great recommendations on your visit to Cuenca.

But we cannot talk about the architectural evolution in Cuenca without mentioning its most precious jewel: the Hanging Houses. These houses suspended on top of the cliffs are an iconic symbol of the city. Their traditional Castilian architecture, combined with their unique location, make them an unforgettable visual spectacle. Don't forget to capture that perfect selfie with the Hanging Houses in the background! ??
As we move into modern times, contemporary architecture has also left its mark on Cuenca. The Museum of Spanish Abstract Art is an example of the architectural avant-garde. Its bold design and its fusion with the natural surroundings make it a must-see for lovers of modern art. But if you want to be surprised, you cannot miss visiting the first skyscrapers in history, which, yes, are in Cuenca. Get ready to experience an explosion of architectural creativity! ?✨
Cuenca is a treasure full of architectural surprises. From Gothic grandeur to Renaissance elegance to contemporary boldness, each building tells a unique story. You cannot help but marvel at the architectural evolution that has taken place in this province over the years! Prepare your camera and your comfortable shoes, because Cuenca awaits you with open arms! ??‍♀️
I hope you have enjoyed this walk through the history of architecture in the province of Cuenca. If you are planning your next trip, don't forget to include this destination on your list! I guarantee that you will not regret discovering the magic of Cuencan architecture! ?✈️
---
If you liked post, send us a comment!