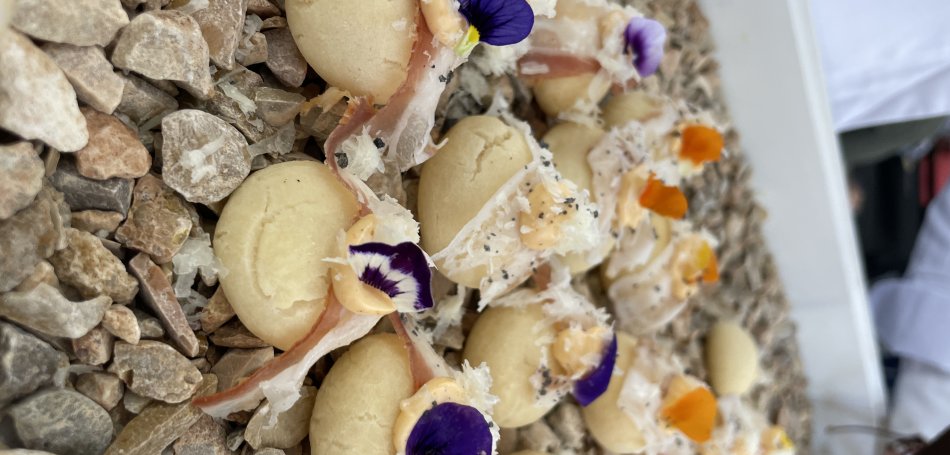 FERACAM
FERACAM 2023 opens in Tarancón, the Regional Food Fair of Castilla La Mancha from May 4 to 7.
One of the essential events of the year for the agri-food sector starts this Thursday at the Parque Ferial de Tarancón. This year it changes from its traditional location to occupy a large space dedicated to the Castilian producers from La Mancha and the activities that take place around the Fair.
A very attractive program of activities offers visitors tastings, tastings, workshops, show cooking... We detail the program for these days below: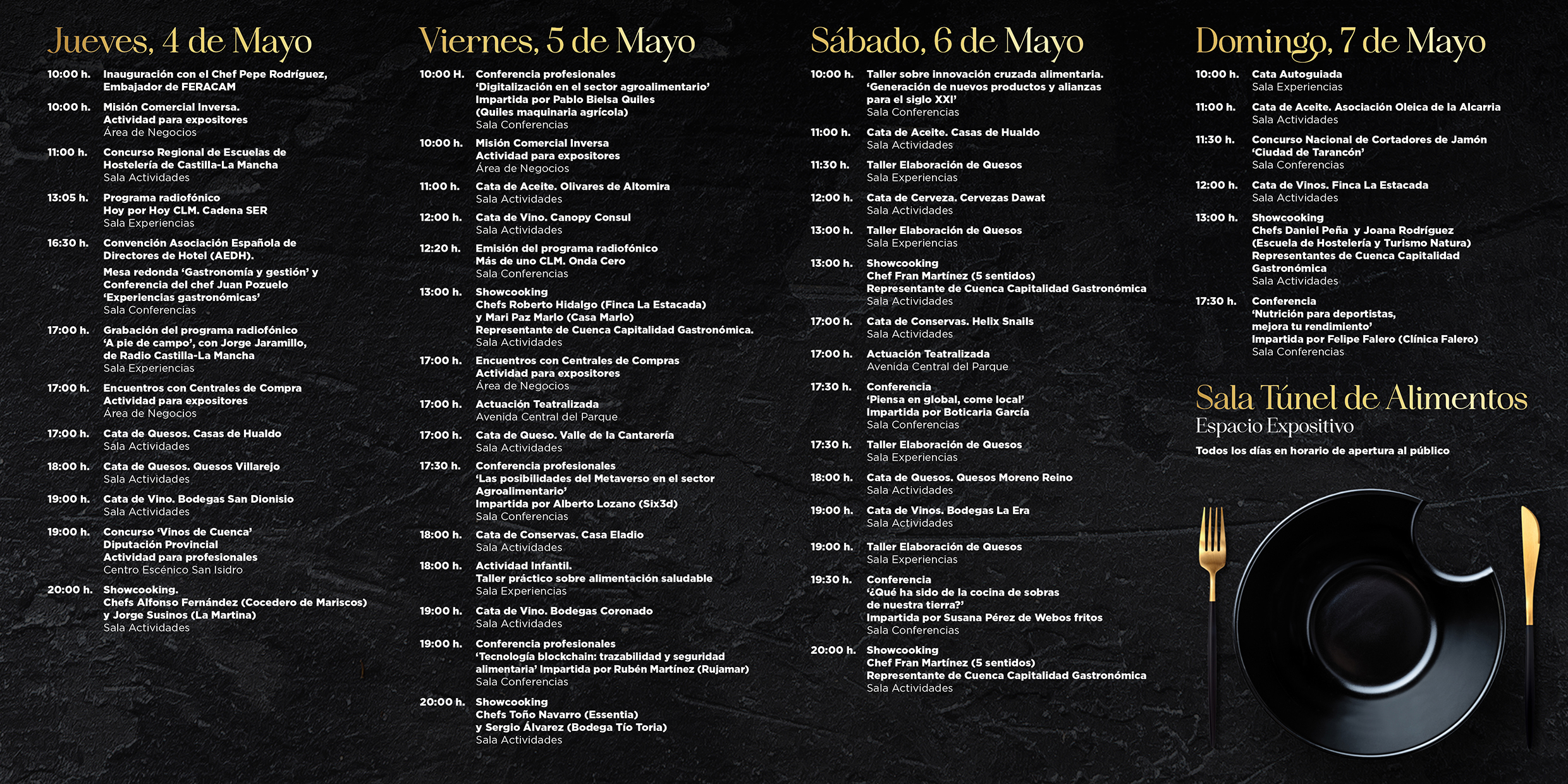 FERACAM is celebrated this year within the framework of Cuenca Gastronomic Capital, so its unique and differential values will be promoted. A wide range of high-quality products, avant-garde gastronomy and a specialization in the sector that make this event an essential event.
Why visit FERACAM? Here are some reasons why you cannot miss a visit to FERACAM in Tarancón:
Get to know the products and services of the area: The fair brings together numerous exhibitors who show their products and services. You will be able to discover the local offer in different sectors, from food and crafts to machinery and technology.
In addition to the exhibition stands, the fair offers a wide variety of cultural activities, such as concerts, exhibitions, shows and workshops. This is a unique opportunity to enjoy the culture of the region.
Take the opportunity to discover the region. Tarancón is located in an area of great natural and patrimonial beauty, which offers numerous tourist activities. The fair can be a good opportunity to discover the region and its tourist attractions, such as natural sites, castles and churches.
Write down on the agenda and don't miss this appointment full of flavor ;)
---
If you liked post, send us a comment!