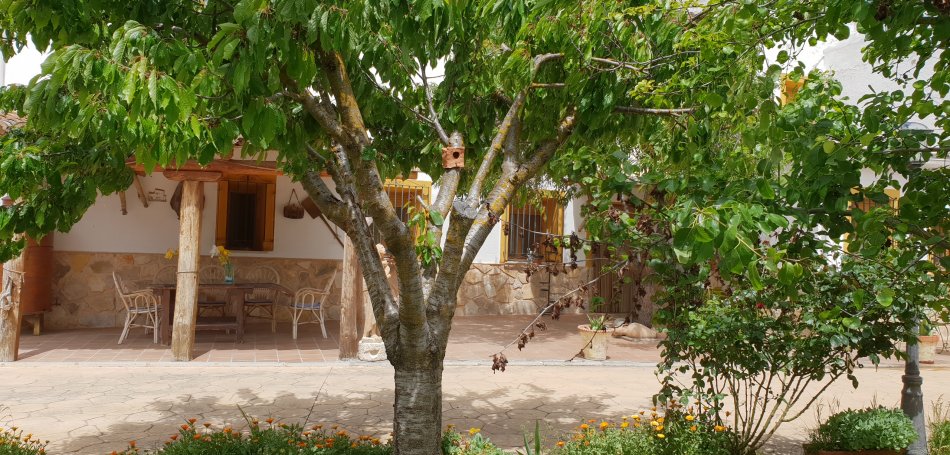 The best rural houses in Cuenca
And it is that in these cold days you want to gather around the fireplace or light some embers and make a good barbecue of those that we only allow ourselves on a few occasions. Well, if you are one of those who enjoy nature, friends and sharing... We propose you 3 of those corners of the world and you choose if you go alone or in company.
CASA RURAL EL ALMENDRO in Rozalén del Monte
Our first stop is one of those old farmhouses that as soon as you walk in you know it's just what you're looking for. In their cellar they await you with the fireplace lit and a glass of local wine, so that if you want you can no longer move during your stay.
This Rural House has 6 bedrooms, living room with fireplace, kitchen and cellar. In addition, it completes its offer with a games room with billiards, table football and dartboard. The house is surrounded by a beautiful garden with fruit trees, porches and a fenced area with a beach bar and swimming pool.
In its surroundings you can enjoy long walks through nature, going up to the Hermitage of Santa Quiteria, where you can enjoy the most beautiful sunsets in the region, and if you go up in silence, you will surely come across a roe deer in the Sierra de Rozalén. In addition, if you are one of those who cannot miss anything on your getaways, you will be surprised by its splendid cultural heritage, two essential ones: the Uclés Monastery and the Segóbriga Archaeological Park.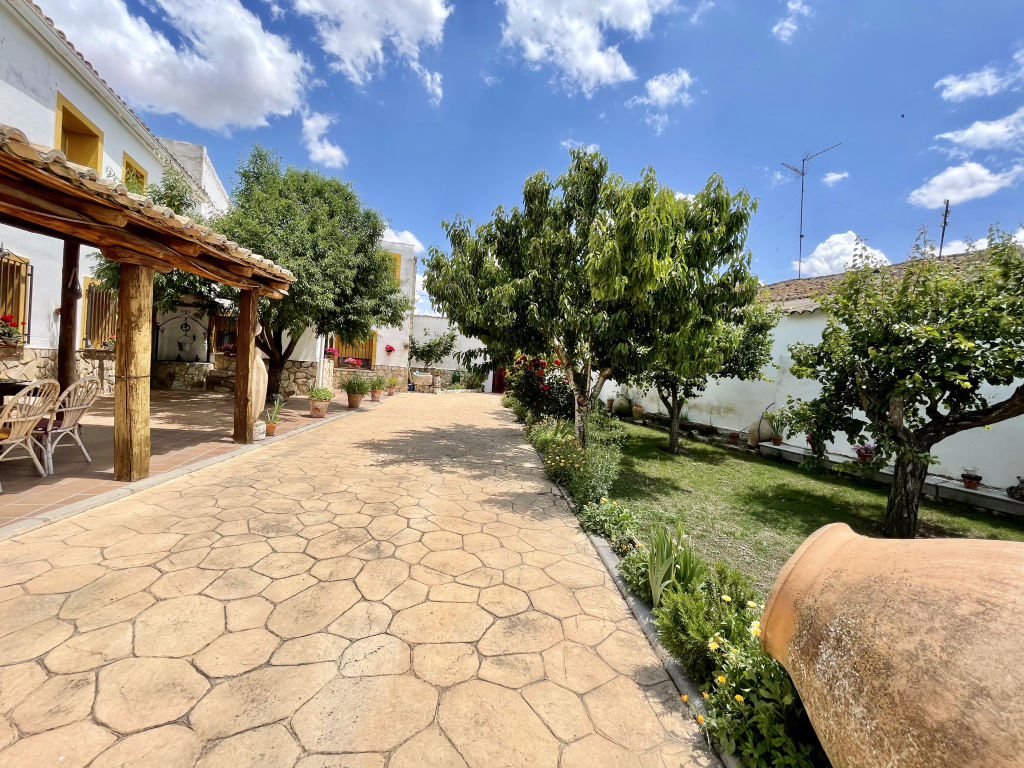 CASA RURAL PUERTA DEL AGUA in Uclés
If you need more space flexibility, this house offers you four apartments with a heated pool. They are located on the main street of Uclés a few minutes from the Monastery and it is a 19th century house. It also has a barbecue, solarium, swimming pool, children's area and WIFI. Each apartment is designed with warmth and independence in mind so that you feel "at home". The heated pool is a plus to be able to take a dip in winter.
And if you don't know Uclés, it is the perfect excuse for you to visit the "Escorial de la Mancha", one of the most beautiful buildings of Spanish Renaissance architecture.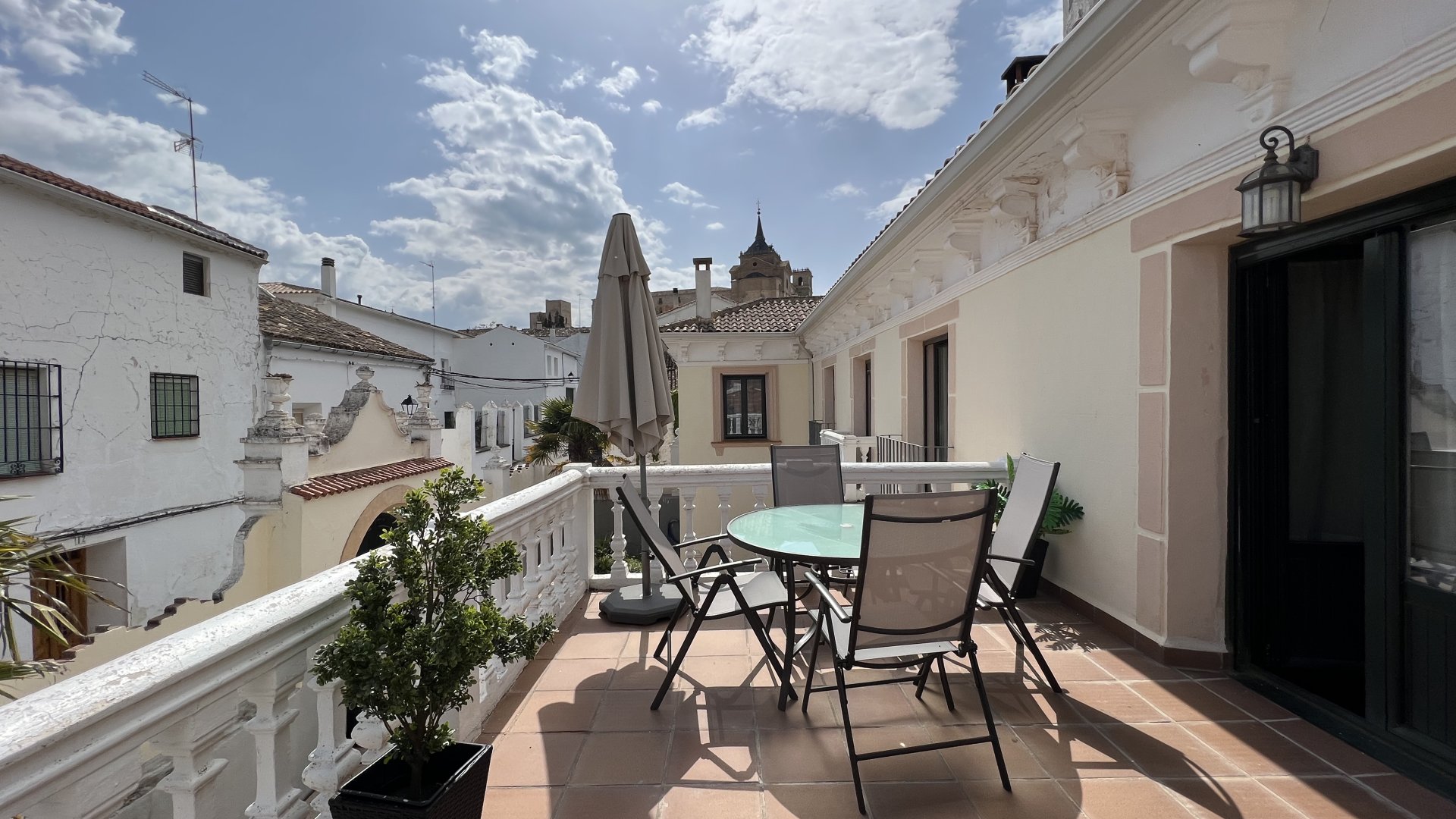 CASA RURAL CIUDAD DE LUNA in Huete
In the heart of La Alcarria we find this house full of charm. The house is an 18th century construction which has been fully restored, keeping all the details and architectural elements, mixing the old and the modern, creating a harmonious space.
The accommodation with capacity for 10 people has a spacious living-dining room, an equipped kitchen, a patio with a barbecue, a small and cozy porch equipped with garden furniture, a picturesque cellar where you can taste the products of the land, 4 bedrooms with bathroom and a toilet in the common area. The rooms are totally independent, warm and cozy, equipped with TV, air conditioning, including bedding, towels, amenities, etc. ensuring full comfort.
Huete stands out for its monumentality with buildings such as the Monastery of La Merced or the Renaissance Convent of Jesús y María, currently the Photography Museum of the Antonio Pérez Foundation, highly recommended because it usually has very high-level exhibitions such as Isabel Muñoz, Navia, Davila ... and it is also the headquarters of Photoespaña. Do not miss the guided tours offered by the Huete Tourist Office and its Roman Mines of Lapis Specularis.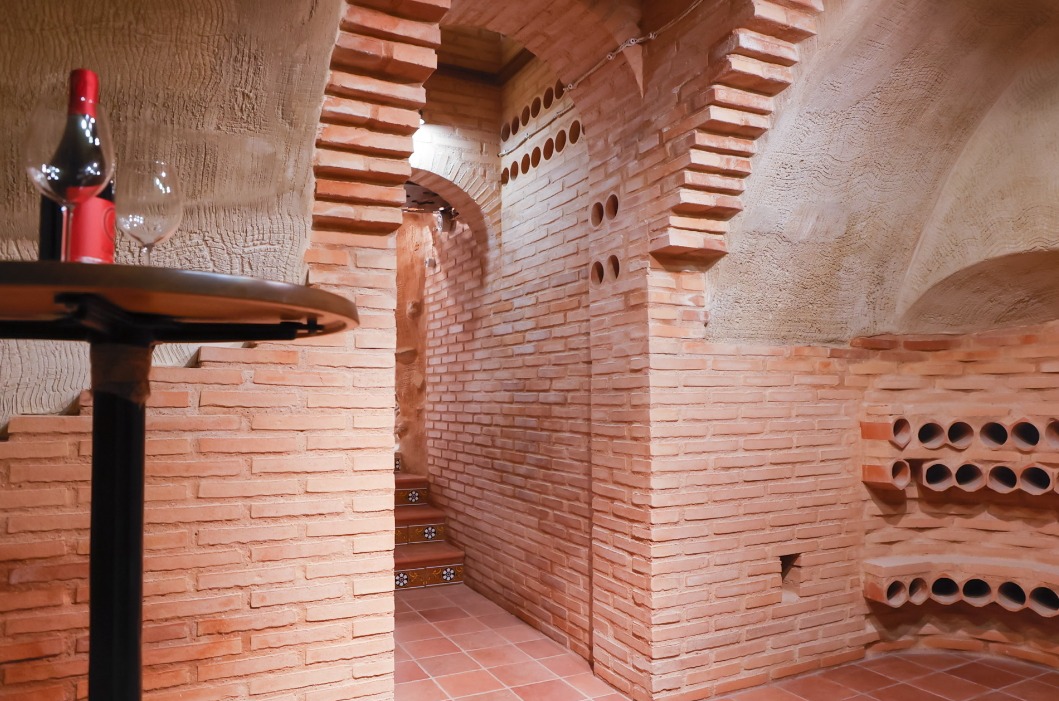 We hope you enjoy your rural getaway in Cuenca. See you Cuenqueando!
---
If you liked post, send us a comment!