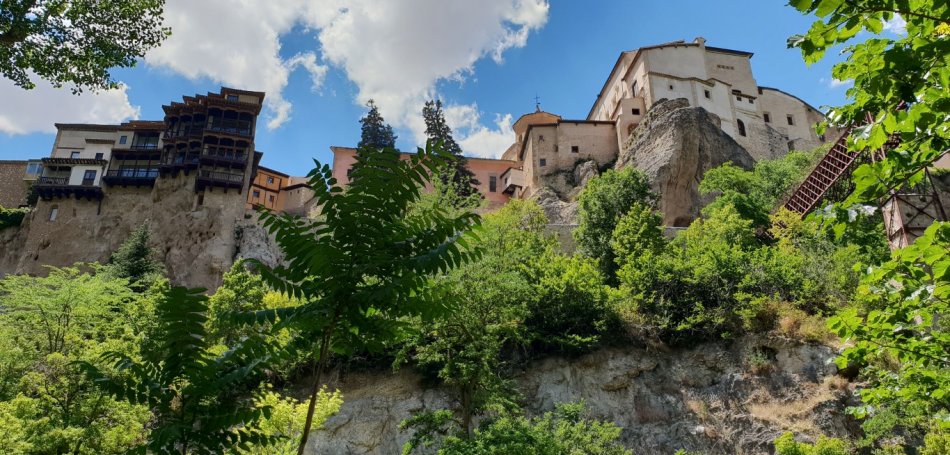 Cuenca from its rivers
Sometimes we like to change our point of view to appreciate the things we see. And that happens to Cuenca because, this World Heritage city exudes beauty wherever you look at it.
Cuenca is one of the best-rated cities for the combination of architecture and nature in Spain. And that's why we didn't want to stop sharing with you this new route: Cuenca from its Rivers. We change the point of view and, instead of taking the traditional guided tour of the interior of the city, we go to see it from its rivers.
This beautiful medieval city is built on a precipice that rises above the gorges of the Jucar and Huecar rivers. And that is where we get off on this natural walk to admire it in all its beauty and understand the architectural challenge that Cuenca represents. Like a precious gift, the nature that surrounds it offers us a great wealth of landscapes along the route.
A new way of seeing Cuenca, enjoying it, understanding it and admiring it. Discover this city embraced by its rivers on this guided tour with Cuenqueando.
---
If you liked post, send us a comment!