4h (1,5h without transport)
Tour
Tour description
Discover the origin of the giant circular depressions called Torcas. When this Torcas get filled with wáter form magnificent lagoons with characteristic and very special fauna that will attract the visitor attention.

TRANSPORT ITINERARY
09.30 to 10.00 Hotel pick-up
Visit to Las Torcas
Stop at Pino Abuelo and Candelabro
Visit to Cañada del Hoyo Lagoons
14.00 Arrival to Cuenca

A comfortable and nice excursion, to a little crowded place, that will transfer you to another era. Silence will go with the feeling of vertigo and emptiness that leads to these curious formations which, once upon a time, were the habitat of our most famous dinosaur, the Concavenator Corcovatus.
The place hides curious legends that our guides will tell you
The Torcas are circular depressions caused by the sinking of the Cretaceous soil on caves of the Jurassic period. When these depressions go beyond the water table they give rise to small lagoons that hide microhabitats where some protected species reside and breed. and we will know why the striking change of color that occurs in its waters with the change of the seasons.
On the way from Las Torcas to Las Lagunas, we will stop to contemplate two of the eldest trees of La Serrania Conquense, Pino Abuelo and Pino Candelabro, two individuals from Pino Negral.

---
Tour duration
4h (1,5h without transport)
---
Offered languages
Spanish / English
---
We started the tour...
Wednesday, Friday and Sunday
MEETING POINT WITH TRANSPORT
Hotel pick up:
-Schedule between 9:30 and 10:00 am
Tourist reception center:
-10:00 am
-Av. República Argentina, 28, 16002 Cuenca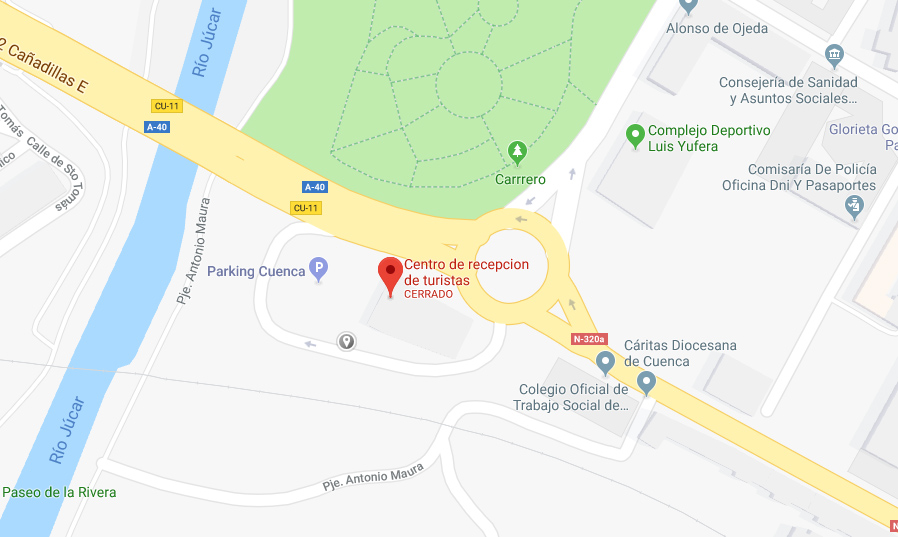 ---
Included in this tour
Transport with hotel pick up
Ecoturism guide throughout the excursion
Tickets to Torcas and Lagoons
---
Additional information
Language: Spanish -Enligh (specify in the reservation, please)
Day's duration: 4 hours with transport, 1:30 hours without transport
Guaranteed departure from two persons
Indicate hotel of stay where the pick-up is to be made
Reservations until 6:00 p.m. on the day before departure
Cancellation fees: free of charge up to 24 hours before departure
Valid prices until 12/31/2019
---