Tour description
Entering to Cuenca is entering a city full of magic and charm, a city that makes you fell in love at first sight. But when that magic is seen, it is during this visit that we propose to you. the legends and anecdotes of Cuenca with the best-prepared team which team puts feelings and joy for its Cuenca City, Patrimony of humanity since 1996. We start from the highest tourist information point in the city, in Long Street, in the Barrio del Castillo. Last stop of the urban bus lines number 1 and 2. The visit ends at the San Pablo Bridge.
Cuenca is landscape city raised on a tongue of land between the sickles of the Júcar and Huécar rivers, which gave a natural incomparable frame to a urbanism anchored in time. These sickles keep locked up a huge historic patrimony that sits between two cliffs, and immersed a city in nature by thousands of years on geological morphology, little by little pierced by these rivers and which it forms a stone structure that dwarfs the one who looks at them.
La Cuenca is a patrimony city that opens to the visitant as a perfect fusion between modern art and tradition, is essential for the traveler to walk the old town, letting get loose for the charming framework streets that came with important samples of religious patrimony as churches, convents, seminaries which you can breathe the entrenched cult tradition of the city, even important museums as the Abstract Art Museum, the Antonio Perez Foundation or the Secret Museum of the cathedral, good example of provincial sacred art were important works are guarded from the Romanic to the actuality, highlighting the art picture of Martin Gomez el Viejo and the Greek. A city of contrasts where the modern and traditional coexist.
tradicional.
---
We started the tour...
From April 1st to October 30th, Tuesday to Sunday
From November 1st to March 31th, from Thursday to Sunday
The schedule varies throughout the year with sunlight:
- From March 1st to April 30th it is at 8:00 p.m.
- From May 1st to August 31th at 9:00 p.m.
- From September 1st to October 31th at 8:30 p.m.
- From November 1st to February 28th at 7:00 p.m.
MEETING POINT:
Tourist Information Office of Cuenca: C/Larga s/n (Barrio del Castillo)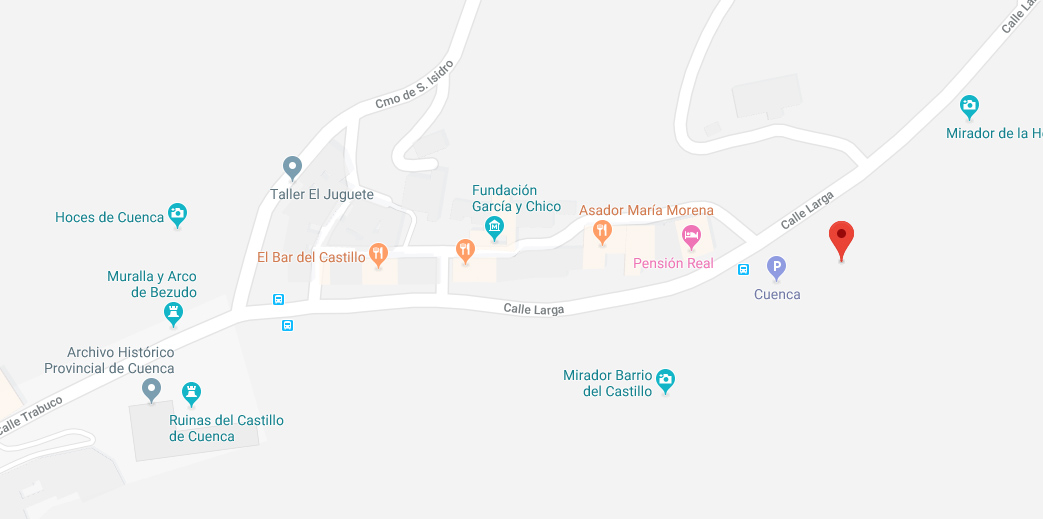 ---
Additional information
Language: Spanish -(If its English specify in the reservation, subject to availability. Customers who choose English may occasionally experience activity schedule changes)
Guaranteed departure from two persons
Reservations until 8:00 p.m. on the day before departure
Cancellation fees: free of charge up to 24 hours before departure
Valid prices until 12/31/2019
---